Podcast: Play in new window | Download (Duration: 24:14 — 22.2MB) | Embed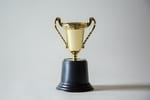 Todd and Mike review how the predictions panned out for this last year. Also, Mike had a little fun with the RoadCaster Pro's cart buttons 🙂 Todd paid the $1 bet.  It was fun and a little rough around the edges.
Happy New Year!  See ya in 2023!
Thanks for joining us on this episode of Podcast Insider. Looking to be a guest on the show? Let us know. Emails are listed at the bottom of show notes.
Carolyn Berry from Adventures with Grammy, says her show will double its listeners in 2022.  ( good plug! )  Don't know.  Carolyn?  Did it double? 
Maxwell Ivey Jr. from What's Your Excuse network and The Blind Blogger says: I predict even more people, companies, and organizations will launch podcasts.

I predict Spotify and others will continue to try to win the podcasting world like it's a game of monopoly.
I predict that more people will be hosting with Blubrry.

Dave Keeshan from The Future is Not Set, I predict the option to open a payment stream to podcasts will increase. So far Patreon and buymeacoffee.com are sorta fits. The start of tipping, or lightning/crypto payments, or anything that can be done from a handheld device will become more common. This will hopefully happen as a result of people's frustration with the increase of ads into their podcast experience. Hopefully, this will also lead to a more dynamic podcast, where they can be delivered with and without ads.

There will be more live streaming like events/productions. Clubhouse, Fireside, Wisdom, are all chasing "something". The thing, live, interactive audio, which can be recorded and released later as a podcast, maybe as different as radio shows are to podcasts (which are also released after the fact as podcasts)

The CHECK YOUR HEAD Podcast's prediction for 2022 @checkheadpod is that it will be the biggest year for podcast growth as more people turn to #podcasts for safe, enjoyable & free entertainment during #pandemiclife.
 Josh – Tips of the Slung I wouldn't be surprised if some of the shows under the banners of bigger companies (in particular shows that were independent and successful prior to signing) try to break their contracts and go indie again.
Daniel J. Lewis from Audacity to Podcast –  I expect we'll see another huge platform support podcasts—maybe Microsoft, Twitter, or LinkedIn. Also much bigger adoption of Podcasting 2.0.
Jim Malliard from The Malliard Report:  I predict Spotify will close the free version of anchor and try to recruit shows to only be on Spotify, only with free music accounts.
Articles:
HotPod / The Verge's predictions (toward the bottom of this article)
From the Team:
Toby Goodman from Blubrry Pro Production:  ​​There will be at least one best selling book about podcasting coming in late Feb! (hint: Toby is writing a book)  🙂

Ultimately I say this… The industry will be split into even more subsections from a revenue-generating standpoint. I don't think paid subscriptions will grow wildly unless podcasters are prepared to give more than just… more audio away. ie: More in-person events, memberships…

Barry Kantz –  I think the blockchain will have an impact on podcasting over the next couple of years.
Todd's Predictions: 
Facebook will be #2 by end of 2022  (BONK!)
More consolidation of conglomerates buying podcast companies (Some)
More advertising opportunities for independent podcasters (Yes)
The growth of the podcast space will go back to pre-pandemic levels (Maybe?)
More companies will exercise private podcasting in their organizations (Some)
Anchor will add another million dead show (Yes)
Apple will open up API submission to Apple Podcasts (soon)
Mike's Predictions: 
Facebook WILL NOT be the #2 listening platform by the end of 2022. (Yes!)
Soundcloud will still exist (even though I've been predicting its death for years). (yes)
Feedburner will continue to be barely active with a slight update from Google. (yes)
I will get a wild hair and start another podcast of some sort. NOT related to podcasting.  (yes, sort of) 
Joe Rogan will announce he is leaving Spotify as an exclusive and will return to being an independent podcaster/YouTuber. (nope)
One of the social audio apps (Clubhouse, Fireside* and the like) will announce they are shutting down sometime in 2022.  (nope)
Rob Greenlee will grow a beard  🙂  (Yes)
Blubrry Pro Tip – Audio Queues
Tech Podcasts Network CES coverage – TechPodcasts.com
Got a question you'd like us to answer on the show? Drop an email to mike@blubrry.com (audio, text, video) and we may use it. You can also post a question on the Blubrry Podcasting Facebook group.
The best place for support with any Blubrry product or service is our ticket system (https://blubrry.com/support/). Tickets give the whole team access rather than direct emails or calls.
Coming to you this week from The New Media Production studio in Coldwater, Michigan & Mike Dell's World Studio in Traverse City, Michigan. Produced by the Blubrry Pro-Production team.
Fill out our listener survey at surveys.blubrry.com/podcastinsider
Schedule a one-on-one with Todd (hosting customers only). Email todd@blubrry.com
Schedule a tech checkup with Mike (hosting customers only). Email mike@blubrry.com
Send us your podcast sticker and a self-addressed stamped envelope (SASE) and we will send you a Blubrry care package.
Our mailing address:
Blubrry – MacKenzie
150 E. Campus View Blvd. #180
Columbus, Ohio 43235