Podcast: Play in new window | Download (Duration: 29:28 — 40.5MB) | Embed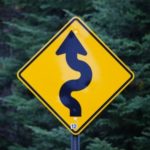 Enough with the 2022 recap, we're here to focus on what's ahead for 2023. Mike and MacKenzie review some recent articles predicting and focusing on potential changes the podcast industry; it's a bit foreboding. Working in podcasting for so long, both of them give their best takes on ad dollars, networks, even the economy.
Thanks for joining us on this episode of Podcast Insider. Looking to be a guest on the show? Let us know. Emails are listed at the bottom of show notes.
News
Best Practice
Don't Ghost Your Guest!
Encourage your guest to share your episode when it's published! Easier said than done but there are many ways to make it easier for them to share said episode. Follow an email schedule / template where you follow up with a link to the episode; social media handles if they want to tag (and ask for theirs) and clue them into other cool places they can share their link.
Blubrry News
Todd is attending CES in Las Vegas, he can provide a quick tech recap next week tpn.tv

Looking to start off the month of January with a Podcaster of the Month blog feature, guest on this show, etc. Email MacKenzie!

Integrations, announcements and releases coming soon, starting next week.
Blubrry Pro Tip
Ads for your podcast
Question of the Week
Question: From a flurry of support tickets this week – What are the 'Podcast Landing Page URL' and 'Podcast Mirror Feed URL' fields for in PowerPress?
Answer: "Podcast landing page" is where you can put a page you want people to go to if they click "Podcast Homepage" in Apple and other apps.
"Podcast Mirror feed URL" is used when you choose to use the Podcast Mirror service that Blubrry offers. This can also be used to create a 301 redirect to a new feed if you are moving away from PowerPress to generate your RSS feed.
Got a question you'd like us to answer on the show? Drop an email to mike@blubrry.com (audio, text, video) and we may use it. You can also post a question on the Blubrry Podcasting Facebook group.
The best place for support with any Blubrry product or service is our ticket system (https://blubrry.com/support/). Tickets give the whole team access rather than direct emails or calls.
Coming to you this week from MacKenzie's studio in Columbus, Ohio & Mike Dell's World Studio in Traverse City, Michigan. Produced by the Blubrry Pro-Production team.
Fill out our listener survey at surveys.blubrry.com/podcastinsider
Schedule a one-on-one with Todd (hosting customers only). Email todd@blubrry.com

Schedule a tech checkup with Mike (hosting customers only). Email mike@blubrry.com

Send us your podcast sticker and a self-addressed stamped envelope (SASE) and we will send you a Blubrry care package.
Our mailing address:
Blubrry – MacKenzie
150 E. Campus View Blvd. #180
Columbus, Ohio 43235