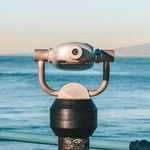 Content that involves risqué humor, cursing, or a joke you wouldn't want your toddler to repeat at preschool, is commonly called "blue material." Doing blue material limits your listening audience in various ways in terms of listening age and style preference (both of which are stats you can track using Blubrry's podcasting statistics). Is going blue and leaning into adult material a bad thing for podcasts? Or are there benefits to embracing the limitations of blue material?
KNOW THY NICHE
Consider that successful podcasts all have one thing in common – they know their niche. They've boiled down their shows to their finest points and honed in on who connects with their content. If pushing the boundaries or examining taboo topics is what your show is about, then going blue is going to be an important part of your niche. Knowing that your material isn't for everyone can actually help focus your marketing plans.
STAY AUTHENTIC
Brian Regan and Amy Schumer don't generally draw the same crowd to their shows, and yet they are both very successful comedians. Their audiences connect with these comedians because each is true to their own authentic point of view. Schumer's jokes would sound wrong if Regan tried to perform them and vice versa.
The same thing holds true in podcasting. As long as you stay faithful to your material, it doesn't matter if you stay squeaky clean or go for the dirtiest jokes of all time. There is room for both in podcasting so long as it's authentic to your show.
GO BIG OR GO BLUE?
Though the decision to go blue is easier for a podcast hosted by a comedian or a famous person, it is worth taking a beat to consider if your show would benefit by keeping things clean. If allowing the errant curse word on your show doesn't bother you or change the pace of your episode, go for it. But allowing colorful language and themes does limit who has access to your content. Sure, your target audience may not be young people, but what do you gain by letting guests swear or tell stories that parents wouldn't allow their kids to hear? Does it add to your show's unique perspective? Does it make the content more relatable? 
Going blue just once during an episode could turn off a listener if it's unexpected. Remember that listeners don't always listen to shows in order, so if they happen to listen to a particularly "colorful" episode first, they may not listen again even if every other episode you've produced is clean.
PEEK INTO THE FUTURE…
Consider your podcast content six months, five years and far into the future. If you are confident that what you're producing is representative of your brand and ideas, then the choice to go blue or stay clean is easy. Don't be scared of going blue if it's what fits your show. There will be people who don't like a show, a comic, a movie, a podcast, or literally anything in entertainment no matter what you say. Detractors and party poopers will always be around but remember, they aren't your audience. You don't have to make a show that appeals to your grandma AND your fantasy football pals. Pick a lane and go confidently toward producing the best show you can!
_________________________________
Written by: Tara Jean O'Brien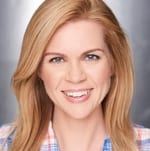 Tara Jean O'Brien has been a writer, actor, improviser, podcaster, and stand-up for nearly 800 years. When not producing, editing, and hosting her podcast, Single Vs. Married, or co-hosting, Cinema Craptaculus Presents: B-sides, she also writers on Medium and recently found a floor safe hidden in her coat closet.