Podcast: Play in new window | Download (Duration: 24:34 — 33.8MB) | Embed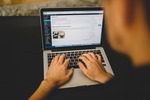 Perfecting your podcast show notes can be done. We tell you how and reference our most recent blog post on the subject written by Meryl Klemow. As the holiday dates begin, schedule your podcast submissions, publishing, launching, etc. accordingly.
Thanks for joining us on this episode of Podcast Insider. Looking to be a guest on the show? Let us know. Emails are listed at the bottom of show notes.
News
Best Practice
Write your podcast and show notes for the genre you're producing. Nonfiction Writing Lessons from the Planet Money Podcast. 
Blubrry News
Blog post:

Podcast Show Notes by Meryl Klemow

The Blubrry team will be out Thursday and Friday of next week for the Thanksgiving holiday. Please be patient as we catch up on Monday.
Blubrry Pro Tip
Confidence to podcast
Question of the Week
Question (from Reddit): I need to get a good microphone but want to go with a USB to start with. Is it best to get something like the MV7 USB/XLR just in case I want to add a mixer in the future? Or can a just USB mic be OK? What other mics should I look at?
Answer:  It's best to get something you can grow with.  The Shure MV7 is a great choice but if you want something a little cheaper, but still good, the Audio-Technica ATR-2100X  and the Samson Q2U are good choices.
Got a question you'd like us to answer on the show? Drop an email to mike@blubrry.com (audio, text, video) and we may use it. You can also post a question on the Blubrry Podcasting Facebook group.
The best place for support with any Blubrry product or service is our ticket system (https://blubrry.com/support/). Tickets give the whole team access rather than direct emails or calls.
Coming to you this week from the New Media Production Studio in Coldwater, Michigan & Mike Dell's World Studio in Traverse City, Michigan. Produced by the Blubrry Pro-Production team.
Fill out our listener survey at surveys.blubrry.com/podcastinsider
Schedule a one-on-one with Todd (hosting customers only). Email todd@blubrry.com

Schedule a tech checkup with Mike (hosting customers only). Email mike@blubrry.com

Send us your podcast sticker and a self-addressed stamped envelope (SASE) and we will send you a Blubrry care package.
Our mailing address:
Blubrry – MacKenzie
150 E. Campus View Blvd. #180
Columbus, Ohio 43235