Podcast: Play in new window | Download (Duration: 34:27 — 47.3MB) | Embed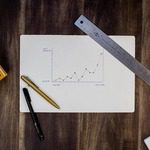 People, specifically creators may ask, has podcasting peaked? We don't really think so, but listen to today's episode to find out exactly why. MacKenzie joins Mike to discuss Tik-Tok entering the podcasting arena, working for Howard Stern, podcast websites and a whole lot more.
Thanks for joining us on this episode of Podcast Insider. Looking to be a guest on the show? Let us know. Emails are listed at the bottom of show notes.
News
Best Practice
Website or at least dedicated web page for your podcast. Creating a place where people can easily locate any links, social media tags, episodes, merch, etc. is going to make your life as a podcaster easier.
Blubrry News
Blubrry Pro Tip
Has podcasting peaked?
Question of the Week
Question: When is the best time to record a podcast?
Answer: 11am EST on Thursdays 🙂
There is no perfect time for everyone, but there is a perfect time for YOU. Whenever you have the time. Hopefully at a quiet time of the day in your household or recording spot. Podcasting is an "on demand" medium. That not only goes for the listener, but the podcaster as well.
Got a question you'd like us to answer on the show? Drop an email to mike@blubrry.com (audio, text, video) and we may use it. You can also post a question on the Blubrry Podcasting Facebook group.
The best place for support with any Blubrry product or service is our ticket system (https://blubrry.com/support/). Tickets give the whole team access rather than direct emails or calls.
Coming to you this week from Mike Dell's World Studio in Traverse City, Michigan & MacKenzie's undisclosed location in Columbus, Ohio. Produced by the Blubrry Pro-Production team.
Fill out our listener survey at surveys.blubrry.com/podcastinsider
Schedule a one-on-one with Todd (hosting customers only). Email todd@blubrry.com

Schedule a tech checkup with Mike (hosting customers only). Email mike@blubrry.com

Send us your podcast sticker and a self-addressed stamped envelope (SASE) and we will send you a Blubrry care package.
Our mailing address:
Blubrry – MacKenzie
150 E. Campus View Blvd. #180
Columbus, Ohio 43235