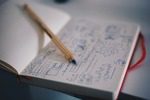 No matter where you are in your podcasting journey, there are plenty of reasons to consider rebranding your show. Perhaps the download numbers are stagnant, or you feel like you've said just about everything there is to say about your podcast's topic, or your team is changing. Whatever your specific challenges are, it can be a lot easier to rebrand elements of what you're already doing instead of starting over from scratch.
ASSESS AND ADDRESS
Every podcast should periodically take a close look at the overall state of their show and assess what is working and what areas could use improvement. On the statistics side, Blubrry's dashboard can help you assess the raw numbers. The data can tell you everything from where people listen, how they listen, and what kept them most engaged.
On the content creation side, what parts of the show do you love? Are there parts of your show that feel a bit stale? What do the other people that work on your show think? If it feels confrontational to directly ask these questions, consider sending out a confidential form so your team (or even your audience) can give you honest feedback.
A SENSORY EXPERIMENT
Being honest with yourself and your team about what's working and what's not is the first step when considering rebranding.
A simple way to start is with a visual facelift. Hire a graphic designer to create new logos and show artwork. Use these images to create a whole new line of merchandise. Or, book a session with a photographer who can take great shots of you at the mic, with guests, or wherever makes the most sense for your show.
Or, maybe a new sound is what your show needs. Contact your favorite musician, or post the listing on a job website, to have them create a new show jingle. Or purchase licensed music from SourceAudio and download something you love right now!
NEW SHOW OR NEW SEASON?
You should be able to identify a few core elements about your show that are worth holding onto. Do those elements warrant an entirely new take on the topic, i.e., a new show, or, can you treat it as the next season of the same show?
Let's say you host your podcast by yourself. While flying solo may have worked for a long time, you've always considered bringing in guests. If you have an audience that loves hearing your point of view, odds are they're going to like the people you'd be interested in talking to as well. Your show is still essentially the same, but you're taking a new approach by periodically adding new voices.
Another way to rebrand is to call a change in format, tone, or topic, the "next season." Let's say you have a show about classic cars. You've interviewed people who own the coolest cars made before 1960 and you don't really think you can talk about white-walled tires for another minute! But you would love to learn more about the rising popularity of electric vehicles. This subject shift on the same topic sounds like a great way to 'plug in' to a new season of the same show!
REINTRODUCE YOURSELF
If you've had a long-running podcast, you've grown and changed, and so has your audience. The audience you started with might be completely different today, or, your content might different and you don't realize you actually appeal to a different audience entirely. 
Consider re-posting old episodes with new introductions or previously unheard portions of old shows. It's not only a great way to appeal to people who are new to your show, but it's another way to monetize content you've already created.
JOIN A NETWORK
There are many benefits to combining forces with a network no matter how big or small. In every case, joining a network will expose your show to a wider audience. The transition to the new group is a great time to make adjustments to your show and brand. 
LEARN FROM YOUR MISTAKES
Your mistakes don't define you—they help you grow! No matter what your show's challenges are, you can build on what you've learned, and channel that energy into making each episode of your show better than the last. And you have the building blocks there to help you rebrand your way to the top.
_________________________________
Written by: Tara Jean O'Brien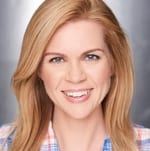 Tara Jean O'Brien has been a writer, actor, improviser, podcaster, and stand-up for nearly 800 years. When not producing, editing, and hosting her podcast, Single Vs. Married, or co-hosting, Cinema Craptaculus Presents: B-sides, she also writers on Medium and recently found a floor safe hidden in her coat closet.