Podcast: Play in new window | Download (Duration: 29:13 — 40.1MB) | Embed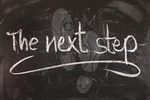 As with any industry, when one company decides to put an end to a podcast, another company is gearing up to start their own; always progressing in podcasting. Sirius and Spotify are making changes to their podcast output and we're commentating on the latest podcast conferences. Join Mike and Todd to hear more about podcasting 2.0 namespace progress, hiring in podcasting and more.
Thanks for joining us on this episode of Podcast Insider. Looking to be a guest on the show? Let us know. Emails are listed at the bottom of show notes.
News
Endings and Beginnings
– SiriusXM is opening a new studio in Miami
– Spotify cancels 10 original shows from Gimlet and Parcast
Best Practice
When in doubt, hire out. This is a privilege, but if your budget allows it and you're currently stuck with a podcast task you loathe, hire someone to handle it for you.
Blubrry News
Blog post: Should You Start A Podcast in an Oversaturated Market? by Tara O'Brien.

Read it here.

Chau is leaving Blubrry 😭

Todd is heading out to Ignite next week in Riyadh, SA. 

This week, Todd celebrates 18 years podcasting!
Blubrry Pro Tip
Communicate about your business with a podcast
Question of the Week
Question: Why is my artwork not updating in Apple Podcasts? (or name the platform)
Answer: Most commonly it's caused by the artwork being the wrong size. Podcast artwork should be 1400x1400px (square) up to 3000px. Exactly square, not even one pixel off. Also, should be less than 500kb in file size (can be a bit more without causing issues). 
It can also be caused by the image being on the wrong type of server. If you are using Blubrry hosting with PowerPress or without, the server will be good to go.
---
Got a question you'd like us to answer on the show? Drop an email to mike@blubrry.com (audio, text, video) and we may use it. You can also post a question on the Blubrry Podcasting Facebook group.
The best place for support with any Blubrry product or service is our ticket system (https://blubrry.com/support/). Tickets give the whole team access rather than direct emails or calls.
Coming to you this week from Mike Dell's World Studio in Traverse City, Michigan & MacKenzie's undisclosed location in Columbus, Ohio. Produced by the Blubrry Pro-Production team.
Fill out our listener survey at surveys.blubrry.com/podcastinsider
Schedule a one-on-one with Todd (hosting customers only). Email todd@blubrry.com

Schedule a tech checkup with Mike (hosting customers only). Email mike@blubrry.com

Send us your podcast sticker and a self-addressed stamped envelope (SASE) and we will send you a Blubrry care package.
Our mailing address:
Blubrry – MacKenzie
150 E. Campus View Blvd. #180
Columbus, Ohio 43235