Podcast: Play in new window | Download (Duration: 41:06 — 56.4MB) | Embed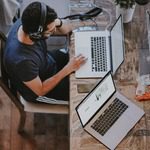 There comes a time as a podcaster that you run into some technical problem with your show and you need to reach out to your service company. We are that company and have some tips on how to help us help you with your podcasting problems.
Thanks for joining us on this episode of Podcast Insider. Looking to be a guest on the show? Let us know. Emails are listed at the bottom of show notes.
News
Best Practice
Determine how you'd like to measure your podcast success. There's a multitude of ways to measure how well a podcast is performing, and it can be overwhelming if you're looking at too much data. Pick a few benchmarks and analytics you want to focus on. These can change over time of course, but hone in on a few at a time for better understanding.
Blubrry News
Todd had an eye-opening experience at Ignite the Sound in Saudi Arabia.

We have some new features and integrations coming soon.

 If you're looking to be an Apple premium subscription launch partner, please reach out to us ASAP.
Blubrry Pro Tip
Grow your podcast with Narrow Podcasting (learn more here)
Support Advice Question of the Week
Help Us Help You, Podcast – The more information you provide support (not just us, but anyone) the better we can serve you and get any issues fixed quickly. Some things that will greatly help us help you faster are:
When calling, have your login information and better yet, be logged into your site, your account at Blubrry and any other services you need help with.

Know your RSS feed address or at least HOW/where the RSS is generated. (Blubrry Publisher, WordPress with PowerPress or some other way).

If it's a billing issue, have your payment method handy when you call. 

Use the contact form at Blubrry.com/support OR call the 877 number.  Direct emails and calls can get lost as they are harder to keep track of.

Leave a voicemail if we don't answer right away. PLEASE do not keep trying over and over. Leave a voicemail and we WILL get back to you.
Got a question you'd like us to answer on the show? Drop an email to mike@blubrry.com (audio, text, video) and we may use it. You can also post a question on the Blubrry Podcasting Facebook group.
The best place for support with any Blubrry product or service is our ticket system (https://blubrry.com/support/). Tickets give the whole team access rather than direct emails or calls.
Coming to you this week from Mike Dell's World Studio in Traverse City, Michigan & MacKenzie's undisclosed location in Columbus, Ohio. Produced by the Blubrry Pro-Production team.
Fill out our listener survey at surveys.blubrry.com/podcastinsider
Schedule a one-on-one with Todd (hosting customers only). Email todd@blubrry.com

Schedule a tech checkup with Mike (hosting customers only). Email mike@blubrry.com

Send us your podcast sticker and a self-addressed stamped envelope (SASE) and we will send you a Blubrry care package.
Our mailing address:
Blubrry – MacKenzie
150 E. Campus View Blvd. #180
Columbus, Ohio 43235