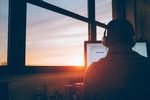 Those searching for a new opportunity, you're in luck. We're looking for a social media strategist to join our team. You'll be responsible for creating and curating content used to engage with the podcast community and expand our brand awareness.
Why Work for Blubrry
We're a small but mighty team of under 20 employees. Blubrry (RawVoice is our parent company) started back in 2005 and we've been fully immersed in podcasting ever since. We hope you share our love of creating content, the latest in technology and reaching others via podcasting. There is no idea too big or too small; we enjoy diving into new projects of any kind.
Experience and Skills
Utilizing social media platforms to the fullest extent to market company products and services

Ideally, a storyteller with an uncanny ability to draw in new audiences

Videos: Premier Pro and After Effects

Social postings, images, infographics, etc.: Canva

Desire to be the face of the company on social platforms
What to Expect
Content Creation
YouTube, Facebook, Instagram, Twitter, Tik-Tok and LinkedIn

Design infographics for social media
Social Media
Plan editorial calendar to drive brand visibility and organic SEO

Social listening: monitor hashtags and branded keywords using SEMrush

Detect brand safety issues and identify real-time digital marketing opportunities
Copy
Contribute copy for social media and advertising campaigns
Work with others to curate: copy, infographics, edit and produce videos
As social media strategist you'll be responsible for coordinating, supporting and effectively working with influencers and content creators for all kinds of marketing campaigns.
The Podcast Industry
There's always something new happening in the world of creators and creatives and the podcast industry is no exception. We're looking for someone that will help us share what we do best (creating podcast tools) to the rest of the world. You certainly don't have to be a podcaster to join Blubrry, but if you've got experience even better.
---
The full-time (40 hour) position is fully remote and work-from-home, in designated areas. We're looking for someone in the following states: Ohio, Indiana, Michigan, Colorado and Arizona.
Salary ranges from $47k – $58k, based on experience and comes with some great benefits. Including paid time off, medical, dental, vision, 401k, health savings plan and ongoing education assistance.
If you have any questions please reach out to the team here. Check out our current team members and more on our site.
Read the full job listing for social media strategist here and apply or share with your network!