Podcast: Play in new window | Download (Duration: 32:10 — 44.2MB) | Embed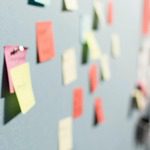 Choosing a podcast name comes with some challenges, but like most things in life, it can be made easier with assistance from others. We urge you to choose your podcast title and associated branding materials wisely. Aside from podcast titles we focus on podcast listener growth, podcast ad sales and a reminder that we're happy to migrate any podcaster from their current podcast host. Todd is back and MacKenzie is filling in for Mike; next week we'll be back to our regularly scheduled programming.
Thanks for joining us on this episode of Podcast Insider. Looking to be a guest on the show? Let us know. Emails are listed at the bottom of show notes.
News
Best Practice
Choosing a podcast name: Pick a distinct and memorable podcast title. Does your podcast name make sense to everyone or just you? Along with this is a well thought out and designed cover art. It never hurts to get a few pairs of eyes to weigh in on these choices. Lastly, consider SEO advantages and disadvantages with desired title.
Blubrry News
Blubrry Pro Tip
Interview Tips – Conversation
Question of the Week
Question: Is posting / promoting my podcast daily too much?
Answer: Perhaps. It's all very circumstantial, however we believe that engagement on a daily basis can get you further in the long run. People are more likely to overlook scheduled posts (on all platforms) about episodes or subscribing, etc. if you post every day as opposed to interacting with your comments, retweets, stories, and more. They want to feel involved. In a parasocial world, give the people a bit of what they want and you'll go far.
Got a question you'd like us to answer on the show? Drop an email to mike@blubrry.com (audio, text, video) and we may use it. You can also post a question on the Blubrry Podcasting Facebook group.
The best place for support with any Blubrry product or service is our ticket system (https://blubrry.com/support/). Tickets give the whole team access rather than direct emails or calls.
Coming to you this week from the New Media Production Studio in Coldwater, Michigan & MacKenzie's undisclosed location in Columbus, Ohio. Produced by the Blubrry Pro-Production team.
Fill out our listener survey at surveys.blubrry.com/podcastinsider
Schedule a one-on-one with Todd (hosting customers only). Email todd@blubrry.com

Schedule a tech checkup with Mike (hosting customers only). Email mike@blubrry.com

Send us your podcast sticker and a self-addressed stamped envelope (SASE) and we will send you a Blubrry care package.
Our mailing address:
Blubrry – MacKenzie
150 E. Campus View Blvd. #180
Columbus, Ohio 43235