Podcast: Play in new window | Download (Duration: 20:51 — 28.6MB) | Embed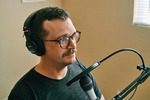 Once you get the dream guest, you need to nail your podcast interview. Easier said than done for most, so we are here to provide some tips on how to approach your podcast interview. Along with our interview tip from the Pro-Production team, we also have articles about the Hot Pod Summit, Facebook Live Audio and what to do with your podcast around the holidays.
Thanks for joining us on this episode of Podcast Insider. Looking to be a guest on the show? Let us know. Emails are listed at the bottom of show notes.
News
Best Practice
The holidays are here. Should you take a break over the holidays?
Ways to keep your audience listening if you do take a break:
Pre-record episodes if you show lends itself to it

Do a best of show with clips from past episodes

Everyone is familiar with a re-run

Perhaps a cross-post with another podcast (with permission of course) 

Play podsafe xmas music? 🙂
Blubrry News
PowerPress updated to 9.7.2. Be sure to keep ALL your plugins up to date in WordPress!

We are working hard on some new features like Podcast 2.0 tags/features and some integrations with 3rd party services you will love!

We are having an open Q&A about starting and growing your podcast, with Todd and Mike. The webinar will be next Tuesday, November 15th at 4:30pm EST. Sign up

here

.
Blubrry Pro Tip
Nail Your Podcast Interview: How to approach an interview as the host.
Question of the Week
Question: From Jimmy in the Blubrry Facebook group: Is there a way to distribute my podcast feed to SoundCloud?
Answer: SoundCloud is not a syndication point. It's an origination point (like YouTube). You have to publish directly on there to get something on SoundCloud. it's not worth the trouble.
Got a question you'd like us to answer on the show? Drop an email to mike@blubrry.com (audio, text, video) and we may use it. You can also post a question on the Blubrry Podcasting Facebook group.
The best place for support with any Blubrry product or service is our ticket system (https://blubrry.com/support/). Tickets give the whole team access rather than direct emails or calls.
Coming to you this week from the New Media Production Studio in Coldwater, Michigan & Mike Dell's World Studio in Traverse City, Michigan. Produced by the Blubrry Pro-Production team.
Fill out our listener survey at surveys.blubrry.com/podcastinsider
Schedule a one-on-one with Todd (hosting customers only). Email todd@blubrry.com

Schedule a tech checkup with Mike (hosting customers only). Email mike@blubrry.com

Send us your podcast sticker and a self-addressed stamped envelope (SASE) and we will send you a Blubrry care package.
Our mailing address:
Blubrry – MacKenzie
150 E. Campus View Blvd. #180
Columbus, Ohio 43235