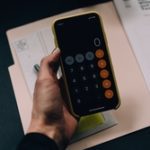 You are making an impact with your podcast. You've already decided that you're sticking to your show and want to ensure you've made it as easy as possible to maintain the momentum. To make it even easier for podcasters to stay on track, we've introduced annual billing for hosting customers. Forget monthly payments and pay upfront to ensure there's no interruption to your podcast hosting.
Save Money
Our Standard and Advanced hosting plans are included in the annual option. On average, you'll save about 10% a year, no matter the hosting plan, for choosing an annual subscription versus the monthly subscription. Save yourself some money, and a little bit of hassle too.
Annual Hosting Costs
Standard Hosting 125MB of storage: $120 billed annually ($10 month), save $24.

Advanced Hosting 400MB of storage: $204 billed annually ($17 month), save $36.

Check out additional hosting plan options on our website.
Make the commitment whenever it makes sense for you. You can sign up at any time.
Great Use Cases
We've worked directly with many customers over the years to provide this on an individual basis, and have experienced a vast number of reasons why podcasters find it useful. Below are some examples of who would benefit from a one-time payment subscription.
Government organizations

Nonprofits

Educational organizations

Those with a strict budget

Churches

Teams with an annual budget

Company cards and finance teams that don't want to manage monthly payments

Podcast seasons! I.e, you're going to be release episodes for only for one year or two

Retired shows. Our standard hosting plan is the least expensive option for those that aren't actively publishing, but want to keep their show online.
Where to Sign Up
Annual billing is available to people just signing up for a podcast hosting plan or those adjusting the plan they are currently on. New plans can sign up on the blubrry.com homepage; and adjusting your current hosting level can be done in the Billing section of the Blubrry dashboard while logged into your account. At the end of your subscription, you'll be able to automatically renew.
Please reach out to our sales and technical support team if you have any questions or problems with the process. Do so here.