Podcast: Play in new window | Download (Duration: 17:32 — 24.1MB) | Embed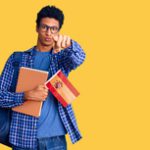 Explaining to your boss or company why your business should have a podcast isn't always an easy conversation, but it can be done well! Follow a few simple steps to convince the decision maker on your team the value of podcasting. Dave and MacKenzie guest host this episode as Todd and Mike are both out, attending Podfest.
Thanks for joining us on this episode of Podcast Insider. Looking to be a guest on the show? Let us know. Emails are listed at the bottom of show notes.
News
Best Practice
Blubrry is somewhat unique in its approach to podcasting, since we have multiple options for publishing. To make your life easier, be sure your Blubrry Podcaster Dashboard is set to show if you're using PowerPress or Publisher. Do this by clicking the gear icon in the Podcast Landing Page card and selecting the appropriate option – "I don't need a website," "I would like a WordPress site from Blubrry," or "I have a website." This ensures that we're displaying the correct settings when it comes to episode creation.
Blubrry News
Blubrry Pro Tip
What Tone Do You Podcast In?
Question of the Week
Question: How do you get your idiot, know-it-all, boss to understand the value of podcasting?
Answer: Data. First and foremost, there is data that confirms how many people listen to podcasts. Edison Research and Nielsen are great for this. And then harp on the ways in which you'll be able to reach customers. And lastly, come in with content ideas and some logistics. Also important, costs! Shop around for pricing for every thing you'll need — sometimes including asking other team members if they'll be able to add this to their plate or an outside freelance hire, etc. They'll come to understand the value of podcasting if you give them reason to.
Got a question you'd like us to answer on the show? Drop an email to mike@blubrry.com (audio, text, video) and we may use it.
The best place for support with any Blubrry products/services is our ticket system (https://blubrry.com/support/). Tickets give the whole team access rather than direct emails or calls.
______________
Coming to you this week from the Blubrry studio in Columbus, Ohio & Dave's Studio in Logansport, Indiana.  Produced by the Blubrry Pro-Production team. (nobody in Michigan this week!) 
NEW! Fill out our listener survey at surveys.blubrry.com/podcastinsider 
Schedule a one-on-one with Todd (hosting customers only). Email todd@blubrry.com

Schedule a tech checkup with Mike (hosting customers only). Email mike@blubrry.com

Send us your podcast sticker and a self-addressed stamped envelope (SASE) and we will send you a Blubrry care package.

Use the survey and let us know what else you want as we gear up for V2. 
Our mailing address is:
Blubrry – MacKenzie
150 E. Campus View Blvd. #180
Columbus, Ohio 43235