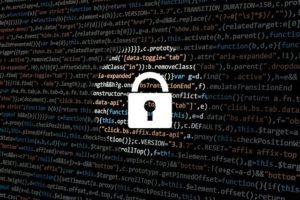 A recent report estimates that in 2021 the number of monthly U.S. podcast listeners will increase by 10.1% to 117.8 million. This means not only are there more listeners, there is more of a need for carefully segmenting content designed for limited listeners.
Employees at your company are already consuming podcasts. Their favorite shows fit their lifestyle: they like to listen whenever and wherever is convenient for them, whether at work or on the go.
That's a key to how many employees want to be educated and trained by their employers. Many companies still try to connect with employees through written communications (i.e. via email or the company's intranet). But, given the choice, a lot of people would prefer to listen vs. read. We live in an age where people expect the option to consume their content via audio and video media, the way they learn best.
Companies have shown an interest in using the podcast medium to communicate internally, with use-cases ranging from company announcements and interviews to onboarding and training. But they're being held back for a very important reason: security. Even if the content isn't controversial or sensitive, no company really wants their internal content to get out. We're not just talking about company trade secrets; most executives don't want any content intended for internal audiences to be accessible outside the company.
You won't need to search long to find hosting services offering "private podcasting." Beware! Many services suggest or imply their product is secure, but in reality it's simply an obscure RSS feed. The fact you can't find the latest episode on Apple Podcasts or Spotify doesn't mean the media is truly secure. Security Tip: Secure private podcasts require login credentials and authentication.
That's where Blubrry Podcasting comes in with affordable, off-the-shelf security solutions. If your company wants to deliver audio (or even video and documents) securely to any device, Private Internal Podcasting is the answer. Check it out and schedule a demo today. We'd be happy to answer any questions you or other stakeholders at your company may have.
We have a Special Offer for YOU, The Podcaster:
When you introduce your team to Blubrry's Private Internal Podcasting, and your company signs up, we provide one year of free podcast hosting for your personal show (an Advanced Plan valued at $240). Just a way to show our appreciation for the private referral. Just fill out this form to set up a demo with you and your team.