Podcast: Play in new window | Download (Duration: 28:15 — 38.8MB) | Embed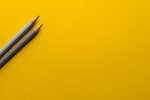 Lots changing here for those working in podcasting. Personnel changes in podcasting are a hot topic this week and Mike (solo this week!) dives in to these new roles at multiple platforms. He also points out that sometimes, an old way is still a great way to promote your podcast. Cross promotion between podcasters is a great way to not only gain new listeners but develop a relationship with fellow creators. Tune in for these topics and more.
News
Best Practice: Promoting your show the old fashioned way, cross-promotion.
Swap promos with other podcasters in your niche

Promote your show on your other show (if you have more than one)

Have other podcasters in your niche on your show

Go on other podcasters shows in your niche

Join a loose network in your niche (like Tech Podcasts Network)

Years ago, this was much more common

Blubrry News
Todd is traveling home from the SHRM (

Society for Human Resource Management)

event in Austin Texas today


Blog

Post: There are Times You Want to Keep It Private Your Company can Secure Content for Exclusive Audiences

MacKenzie is looking for podcasters of the month for the rest of the year. Email her,

MacKenzie@blubrry.com



Internal Affairs, a new podcast from our marketing interns, Chau and Mandy, here at Blubrry.

We are looking for a savvy digital marketer to join the Blubrry team! If you are or you know of someone who is, we will have the full job description and a job posting soon. Stay tuned!

Blubrry Pro Tip
Interview techniques and the open-ended question
Question(s) of the Week
Question: Why are all the directories and apps so picky about podcast artwork? I'm having a hard time getting mine to pass the size requirements. 
Answer: Most apps and directories have optimized their apps over the years for images that are exactly square. 1400x1400px (up to 3000px). Even one pixel off from that size will cause most directories to reject your feed.
The requirements:
1400×1400 pixels (square)

RGB color space

PNG or JPG format

Under 500kb (½ of 1 MB in file size)
You can edit images in Photoshop, Photoshop Express App (Free), Canva and many others. Or you can have a designer make your podcast artwork for a lost cost on fiverr.com.
______________
Got a question you'd like us to answer on the show? Drop an email to mike@blubrry.com (audio, text, video) and we may use it.
The best place for support with any Blubrry products/services is our ticket system (https://blubrry.com/support/). Tickets give the whole team access rather than direct emails or calls.
______________
Coming to you this week from Mike Dell's World Studio in northern Michigan. Produced by the Blubrry Pro-Production team.
Schedule a one-on-one with Todd (hosting customers only). Email todd@blubrry.com

Schedule a tech checkup with Mike (hosting customers only). Email mike@blubrry.com


Send us your podcast sticker and a self-addressed stamped envelope (SASE) and we will send you a Blubrry care package.
Our mailing address is:
Blubrry – MacKenzie
150 E. Campus View Blvd. #180
Columbus, Ohio 43235