Podcast: Play in new window | Download (Duration: 25:19 — 34.8MB) | Embed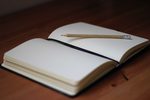 Podcast show prep can be as detailed or as open as the host would like it to be. For example, this show uses a document with bullets outlining the topics, but not much of the commentary. Other shows might be completely written ahead of time and simply recorded until they should just right. There is no right or wrong way to conduct podcast show prep.
Thanks for joining us on this episode of Podcast Insider. Looking to be a guest on the show? Let us know.
News
Best Practice: Podcast Show Prep
There are many ways to go about preparing for your episodes. 
Hit record and wing it

Outlines

Scripts
Blubrry News
We're looking for podcasters of the month for the rest of the year. Email

MacKenzie@blubrry.com.



ShePodcasts recap from MacKenzie: It was not only nice to see some old friends but to meet so many new podcasters. 2020 was a very big year for women/non-binary, etc. podcasters, they came into this event strong on knowing what they want to learn more about and confident in what they are doing well. An incredible group of creators and event organizers.

Affiliate payments coming soon.

Don't forget to check us out on social! Our social team is hard at work keeping everyone updated over there.

Blubrry Pro Tip
All About Episode Titles
Question(s) of the Week
Question: If I post my episode in the Blubrry dashboard, does it immediately upload to Apple podcasts or do I still need to go into my WordPress to make it go to Apple podcast?
Answer: 
If you are using PowerPress on a WordPress site, that is where Apple (and everyone else) looks to PULL your new episodes. If you publish an episode post at Blubrry (which you should not be able to do if you have it set up correctly) it won't go anywhere other than the Blubrry.com directory.
You need to setup how you publish with Blubrry. From the Blubrry Publisher (dashboard) OR from A WordPress site using PowerPress. Never both!
Of course, if you need help setting that up, let us know blubrry.com/support/
______________

Got a question you'd like us to answer on the show? Drop an email to mike@blubrry.com (audio, text, video) and we may use it.
The best place for support with any Blubrry products/services is our ticket system (https://blubrry.com/support/). Tickets give the whole team access rather than direct emails or calls.
______________
Coming to you this week from Blubrry Studio in central Ohio and Mike Dell's World Studio in northern Michigan. Produced by the Blubrry Pro-Production team.
Schedule a one-on-one with Todd (hosting customers only). Email todd@blubrry.com

Schedule a tech checkup with Mike (hosting customers only). Email mike@blubrry.com


Send us your podcast sticker and a self-addressed stamped envelope (SASE) and we will send you a Blubrry care package.
Our mailing address is:
Blubrry – MacKenzie
150 E. Campus View Blvd. #180
Columbus, Ohio 43235