In the podcasting world, few Black men have a presence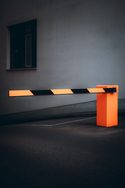 Cornelius Gould has been in the business of sound for years. He's well known for his work on the technical side of sound production and is considered to be one of the world's foremost audio processing authorities.
As a professional broadcast technician, he found moving into podcasting to be an easy step. A Black male podcaster, he has now built two successful podcasts, The Rocketry Show and The Model Rocket Show.
In the podcasting world, few Black men have a presence. C.G., as he likes to be called, thinks there may be more than meet the eye.
"There are actually a fair number of Black men podcasters out there, but many are invisible to many consumers because many lack the ability to promote and buy their way into the systems that promote podcast shows. As a result, most of the Black-male hosted shows that I can think of right off the top of my head are ones with the promotional power of an NPR station behind them."
C.G. found a few really good independent shows that came to his attention because a "mainstream" show he was listening to mentioned them.
If it weren't for that, I would have never known that they existed. No "featured podcast" or "new and noteworthy" mentions on any platform.
Sure, many independent shows and hobby podcasters aren't always thinking about monetization or growth. And, unfortunately, this leads to hobby podcasts having a high probability of podfading. According to Todd Cochrane of Blubrry Podcasting, more than 80% of all podcasts are not currently publishing content. Close to 70% haven't published in a year. This is good reason to seek out and support these smaller, independent shows.
Additionally, C.G. thinks that the barriers to podcasting might be leading people to go toward YouTube instead.
With a smartphone, it's far easier to record a video and upload it than to take the steps to record, edit, upload, and publish. People think that they have a podcast when they publish videos online. "There's a perception out there that YouTube is a podcasting platform. People probably make videos or vlogs more than podcasts."
Are young Black men making more videos or podcasts? "It's hard to tell. I suspect that there are a lot of podcasts started and then podfaded." A couple of episodes won't boost the market's awareness of a Black male podcaster, which may add to the perception that there are fewer of them currently in the field.
"Since I've started podcasting, I've been away from the community and I don't know who might want to start a podcast. A lot of it could be some type of intimidation thing, or maybe people just don't imagine themselves doing a podcast. Maybe as more African Americans do more, like sports podcasts and all that, you might find more people doing podcasts. A lot of what I hear from African Americans is what I hear from a lot of people. People think 'oh, yeah, I should do a podcast. That would be kinda cool.' They ask me how to do it. Every time I meet them, they say 'Yeah, I should do a podcast' and years later, it's the same conversation."
C.G.'s experience in the rocketry world is one example. There are people who want a rocketry podcast and thought about doing it, but they're happy with C.G.'s two podcasts. "Now they don't have to do it themselves, because I did it.
"I do see podcasts about rocketry start up, every year, one or two of them. It will go a few episodes, and then podfade away. My cousin and my uncle's podcast has been published for over a year, they're just doing it on [a free service]. I've offered to help them. But many podcasts never make it onto the radar because they podfade."
C.G. can be found at Angry Audio, a company that produces hardware for the sound industry.
The barriers to podcasting can discourage people from getting started. Blubrry offers a simple to use platform for a new podcaster to get up and running. While some new podcasters may be looking for a  free platform, when people commit to Blubrry, they'll find that there's a lot more available to help them succeed, including a free WordPress site and statistics to help them understand what they're doing that works. Blubrry's free hosting trial is available by going to Blubrry.com to get started.
____________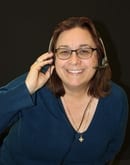 Kim Krajci, host of Toastmasters 101 podcast, has been podcasting for 7 years and writing since the creation of the stylus and clay tablets. She also teaches speech and debate and works as a social media manager.