Podcast: Play in new window | Download (Duration: 41:39 — 57.2MB) | Embed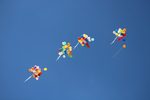 It's a day of celebration at Blubrry, our new dashboard has been released and we're so excited for users to start using it on a regular basis. Modernization, simplification, piece of cake. Whatever you want to call it, we hope any user enjoys Blubrry's new dashboard and we talk about some of the features included and more on this episode. Check it out now!
Thanks for joining us on this episode of Podcast Insider. Looking to be a guest on the show? Let us know.
Recorded live in northern and southern Michigan; here's Podcast Insider.
News
Best Practice
Preparing the whole team (if you have a team) for your episode
Make sure the hosts have a plan (show outline or at least the topics you want to cover)

Anyone helping with social media, let them in on what you are planning for your episode so they can plan to promote it

Blubrry News
Interview
Meet the team, Mandy Moore – Marketing Intern
Question(s) of the Week
Question: (from the Facebook group) My show has 800 episodes. I can only send up 300 max to be available. And old episodes DO get listened to. I'm thinking of making a 2nd podcast channel – called maybe The Chris Voss Show Archives? So I can have a feed of the older stuff? What do you think? I swear I heard of someone doing this?
Answer: 90% of shows globally deliver 90% of their lifetime download within the first 96 hours so it's really a matter are you truly getting significant downloads for that old catalog. It's very very rare for a show to have that type of organic long tail reach.
The 300 is a practical limit, not a true hard limit but I'm going to guess if you set it to 800 or 1000 the feed would be too large for any app to pull effectively.  
For those shows with long-tail, this gives your listeners a reason to go to your site. ALL your episodes are available on your site.
______________
Got a question you'd like us to answer on the show? Drop an email to mike@blubrry.com (audio, text, video) and we may use it.
Last week Mike went live on Facebook to debate whether shows should be recorded live; you be the judge. Be sure to Subscribe or Follow at PodcastHelpDesk.com.  This show is where Mike gets to geek out on the tech side of podcasting and do a deep dive into it.
The best place for any Blubrry support is our ticket system (https://blubrry.com/support/). This gives the whole team access rather than direct emails or calls.
______________
Produced by the Blubrry Pro-Production team.
Schedule a one-on-one with Todd (hosting customers only). Email todd@blubrry.com

Schedule a tech checkup with Mike (hosting customers only). Email mike@blubrry.com


Send us your podcast sticker and a self-addressed stamped envelope (SASE) and we will send you a Blubrry care package.
Our mailing address is:
Blubrry – MacKenzie
150 E. Campus View Blvd. #180, Columbus, Ohio 43235