Blubrry has released a brand new Podcaster Dashboard to all users. We're psyched and can't wait for you to try it out. Our goal was to provide new and existing customers the ability to manage, publish, and promote new episodes efficiently. At Blubrry Podcasting, our main goal is to provide the tools and data that podcasters need to grow their shows.
Main Page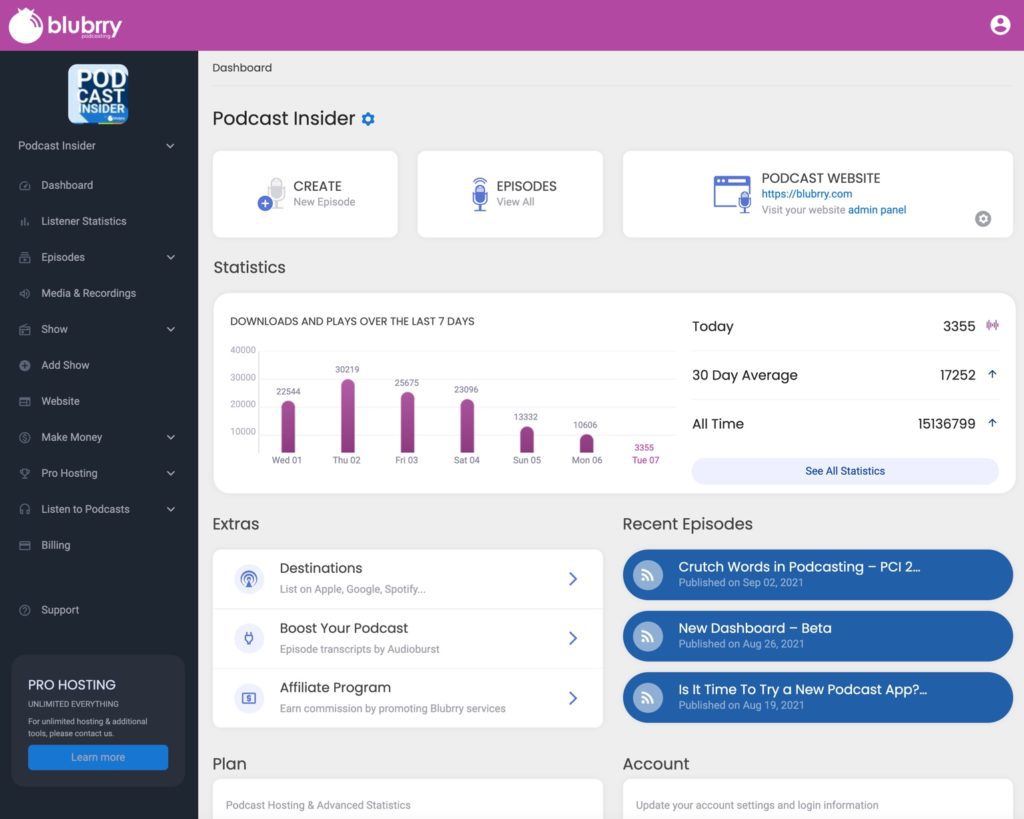 What to Expect
A whole new look and feel
Sidebar navigation that includes everything you'll need
Easily see how much storage you've used and what's left this month
Socially share your latest episodes with Headliner and Audioburst integrated
Seamlessly manage your Blubrry provided WordPress website
View stats data on your dashboard
Get to your episodes faster
Change your plan quickly
Media Management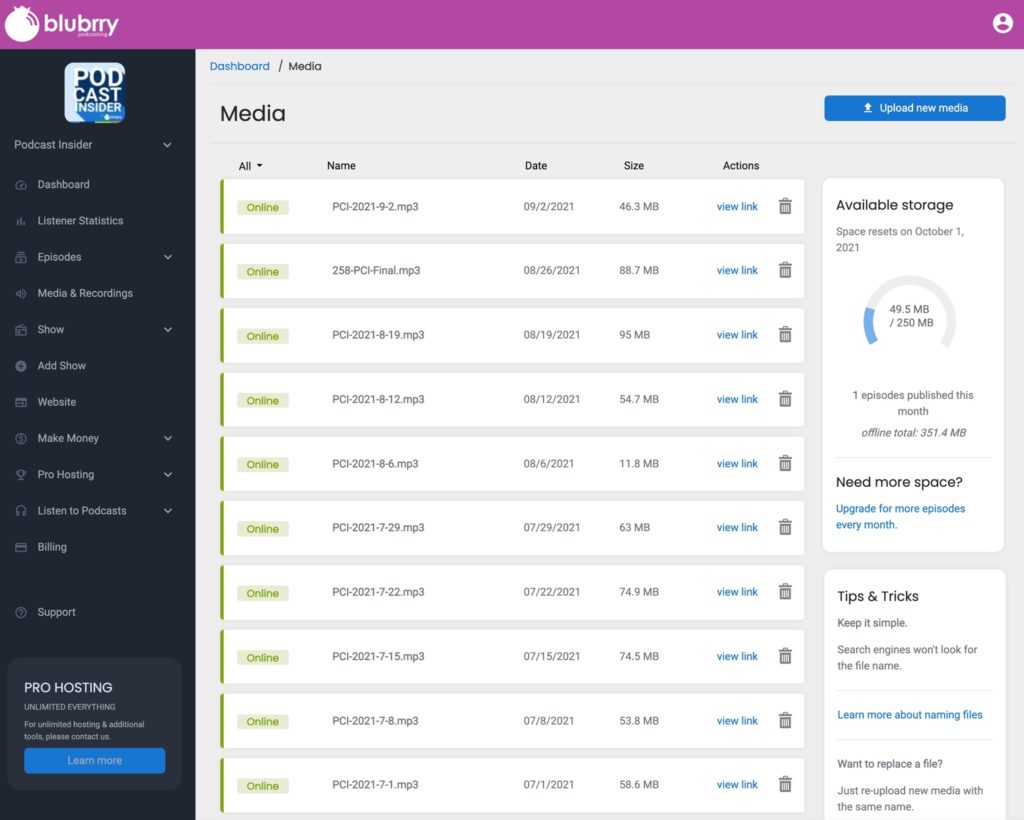 As always, we provide the tools and services that make publishing a podcast easy, including a modern user experience. One that allows podcasters to get going instantly and get your content published and distributed.
Podcasters focusing on growth and sharing new episodes will be directed to these options automatically after they've published an episode. Partners such as Headliner and Audioburst are integrated to share on social media and are now available to engage with immediately.
Social Promotion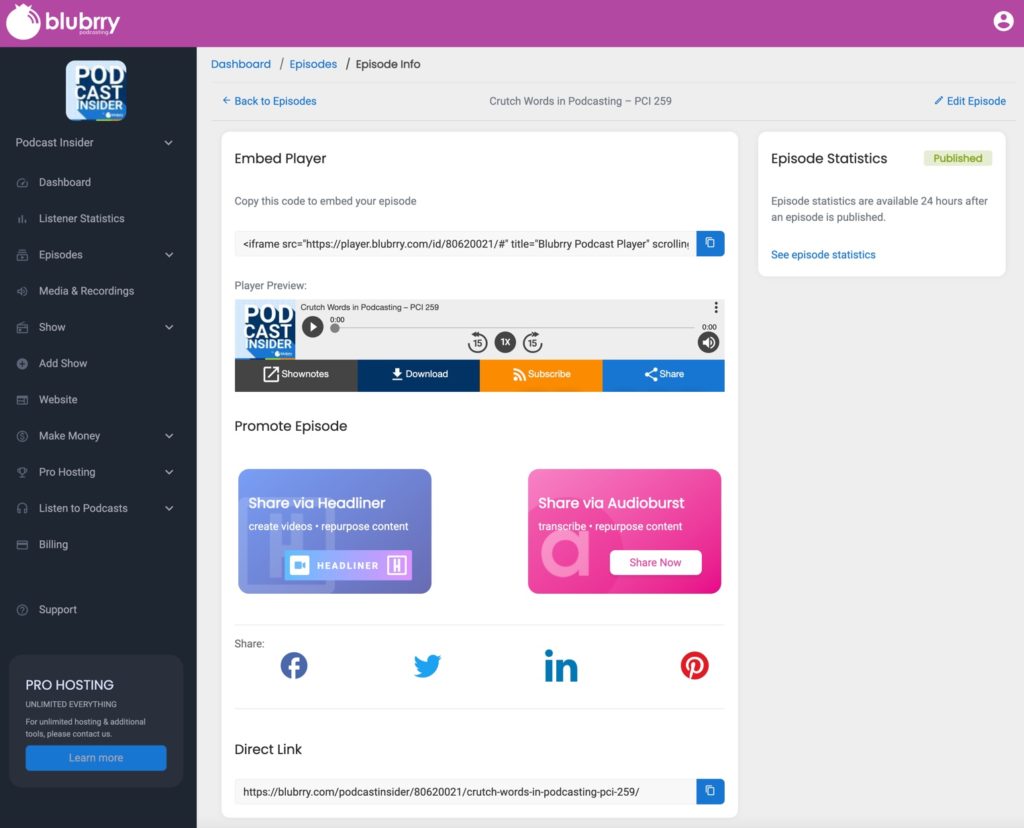 We've also released a new version of onboarding: a simple setup process for new customers or those adding another show to their account. With this new dashboard, you will be creating and publishing your first episode in minutes.
There has never been a better time to start a podcast with Blubrry. Our goal is to provide powerful tools and features in a more accessible and efficient way. Making simple utilization of Blubrry's services is our teams' No.1 priority.
Test out Blubrry's new dashboard today when you log into your account! Be sure to participate in our feedback contest linked on the dashboard home page for a limited time. As our thank you for participating, one lucky Blubrry user will receive 12 free months of podcast hosting.
Blubrry has only just begun its revamp. Keep up to date on what exciting updates we have coming when you tune into Podcast Insider. The Blubrry Podcast Statistics redesign is coming soon.