Podcast: Play in new window | Download (Duration: 42:38 — 58.6MB) | Embed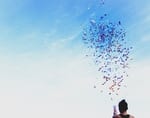 After many schedule, title, host and content changes over the years, we are happy to celebrate episode 250 of Podcast Insider, a podcast from Blubrry Podcasting team members. After a quick pat on the back we dive right into some podcaster news along with a podcast best practice on formatting show notes and blogs and excerpts.
Thanks for joining us on this episode of Podcast Insider. Looking to be a guest on the show? Let us know.
Recorded live from two well-separated and socially distanced podcast studios in northern and southern Michigan; here's Podcast Insider.
News
Podcast Insider makes it to 250 episodes!

Amazon also buys the Smartless podcast for $80 million!

According to James Cridland over at Podnews.net, HTML is back in Apple Podcasts. We confirm after looking at last week's Podcast Insider episode inside Apple Podcasts.

The 16th Annual People's Choice Podcast Awards nominations open now!

Best Practice
Formatting show notes/blog posts/excerpts
1st off, don't worry too much about it. MOST listeners using apps, see you have an episode and hit play. Then they put it back in their pocket.

Using simple formatting is good. But do it in your publishing tool (WordPress Post, Blubrry Publisher Episode or whatever you are using). Do not cut and paste formatted text in from a word processor.

Links may or may not show up in the apps (Apple just added them back after a month or so).

How we do this show in PowerPress


In WordPress settings > Reading set Syndication feeds contain: Full Text.

In the post editor, enable the "excerpt" box (screen options in the classic editor or in the sidebar of the block editor).

Put your fully formatted show notes in the main blog post area. Format within WordPress and not in a word processor.

Put a shorter unformatted (text only no links) description in the Excerpt box.

Publish the show as normal. See: https://youtu.be/54YX1gW9Lso


Again, write your show notes for Google. Produce your audio for your audience and send them back to your site for more information.

Blubrry News
Interview
Meet the Team – Chau Pham, Marketing Intern
Question(s) of the Week
Question: I read somewhere that podcasts need to be either 20 or 40 minutes long because the average commute is 20 minutes. Is this true?
Answer: Maybe on the average commute.
Overall, no, your show should be as long as it takes for you to convey your story. No longer or no shorter. The great thing about podcasting is you have as much or as little time as you want to get your content in. If you have 10 minutes worth of interesting content, then do 10 minutes. If you have 3 hours, do 3 hours. Listeners can pause and resume whenever they want in most apps. Do not try to stretch 20 minutes of content into 30 minutes. Conversely, do not try to do 30 minutes of content in 20 as you will go too fast or miss something you wanted to have in that episode. In other words, podcasts can be as long or short as you, the podcaster, wants them to be.
A friend of mine says "Podcasts are never too long, unless they are boring"
______________
If you have a question you would like us to answer on the show, drop an email to mike@blubrry.com (audio or text or even video if you want) and we may use it on the show.
Be sure to follow or subscribe to the companion show to this one, Podcast Help Desk where Mike goes a little deeper into the geeky and techy side of podcasting.

______________
The best place for support with any Blubrry product/service is our ticket system (https://blubrry.com/support/). Sending a ticket gives the whole team access to the question rather than direct emails or direct phone calls.
______________
Promo code INSIDER for a free month at Blubrry.com
Coming at you this week from Blubrry Studios in northern and southern Michigan. Produced by the Blubrry Pro-Production team.
Schedule a one-on-one with Todd (hosting customers only). Email todd@blubrry.com




Schedule a tech checkup with Mike (hosting customers only). Email mike@blubrry.com




Send us your podcast sticker and a self-addressed stamped envelope (SASE) and we will send you a Blubrry care package.



Our mailing address is:
Blubrry – MacKenzie
150 E. Campus View Blvd. #180
Columbus, Ohio 43235