Podcast: Play in new window | Download (Duration: 58:32 — 53.8MB) | Embed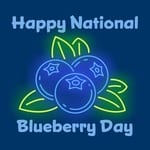 Happy National Blueberry Day! Here at Blubrry Podcasting, we love to shed light on any 'holidays' related to our beloved fruit. Often times if people have trouble pronouncing or spelling our name, we tell them it's like the fruit, but without the ee's is all. Anyways, we have lots of podcasting news and topics, including a new segment on the show – pro tips from our Pro-Production team. Catch Toby and Shawn's interview this episode.
Thanks for joining us on this episode of Podcast Insider. Looking to be a guest on the show? Let us know.
Recorded live from two well-separated and socially distanced podcast studios in northern and southern Michigan; here's Podcast Insider.
Industry News
Apple seems to have changed things again as far as show notes. Now links work in the description tag (simple ones). And the good news is, this matches Spotify and Google. The doubling thing is still an issue in some views in AP.

Zoom bought an AI company working on real-time translation

Insightful Twitter thread that popped up this week about rates for podcast jobs and how much a professionally produced podcast costs

Really simple tool to see how 'loud' your podcast is (in LUFS)
Best Practice
How to find a co-host
Someone you already know

Another podcaster that is in the same niche

Professional colleague.

Blubrry News
It's National

Blubrry

Blueberry day!

Make sure to check out PodcastInsider.com in between shows. We have articles and news going on there several times a week.

Follow us on social. @blubrry in most places and @blubrry_podcasting on Instagram.


Podcast Movement is less than a month away.

PowerPress webinar replay here:

https://youtu.be/iGcNR8J3cXg

Next one is on July 20th at 3:30pm EST,

sign up here.

Newsletter went out this week. Read it here.

Blubrry Pro Tips:
Why Your Recording Environment is Critical by Toby
Interview
Shawn Thorpe – Support team
Question(s) of the Week 
Question: I want to do simple editing of my podcast recordings.  Nothing too deep, but I want to be able to clip the ends, add in the intro and do the basic stuff. What do you suggest for editing audio?
Answer: There are a couple of good 'free' ways to edit audio.  If you are on a Mac, Garage Band is good enough for simple edits. Audacity is good but a little hard to learn. We use Adobe Audition, which is a subscription software, and our Blubrry Pro team also uses Audition; Shawn uses Reaper. There are others at various costs and learning curves.
______________
Got a question you'd like us to answer on the show? Drop an email to mike@blubrry.com (audio, text, video) and we may use it.
Be sure to follow or subscribe to the companion show to this one, Podcast Help Desk where Mike goes a little deeper into the geeky and techy side of podcasting.
https://www.podcasthelpdesk.com
This week a bit of a soap box. There is more to podcasting than ad revenue? There seems to be a push for more ad tech, more ways to track and attribute you across apps and a push for more ads. What is this doing to the indie podcaster that isn't in this for the money? They are in it for fun, the craft, the community and just as a hobby.
______________
The best place for support with any Blubrry products/services is our ticket system (https://blubrry.com/support/). Tickets gives the whole team access rather than direct emails or calls.
______________
Promo code INSIDER for a free month at Blubrry.com
Coming at you this week from Blubrry Studios in northern and southern Michigan. Produced by the Blubrry Pro-Production team.
Schedule a one-on-one with Todd (hosting customers only). Email

todd@blubrry.com




Schedule a tech checkup with Mike (hosting customers only). Email

mike@blubrry.com




Send us your podcast sticker and a self-addressed stamped envelope (SASE) and we will send you a Blubrry care package.
Our mailing address is:
Blubrry – MacKenzie
150 E. Campus View Blvd. #180
Columbus, Ohio 43235