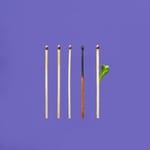 It's OK to take a break from content creation, if you handle it correctly.
Remember in elementary school when there were a few magical days scheduled as 'Spring Break?' Remember how you looked forward to those days all throughout your schooling? Those special days off continued when you entered the work-world, they simply changed names. Now you look forward to long weekends or vacations much like you did when you were young and worried about what went on your 'permanent record.'
As a podcaster or content creator, you might value week-in, week-out consistency over your personal well-being. You forget what the rest of your life has trained you – You Need a Break! The question is how do you prepare for the time off from your podcast efforts?
Below are three suggestions for how you can manage your podcasting breaks that make you and your listeners happy.
Prepare Your Listeners
Your listeners look forward to your next episode. Their [insert your release day here] is not complete unless your new episode shows up in their podcast player. You must prepare them for when you take some time off.
It does not need to be fancy. A simple announcement at the end of an episode that lets people know you will not be there next week is all you need. If you feel that is not enough, you may also schedule a social media post that reminds people that there will not be an episode on the day of your release. You might even go over the top and schedule a brief one-minute episode that says something like, "Hello loyal listener. There is not going to be a new episode today. Next week we are going to be talking about [Insert next topic here]. See you then."
Invite a Guest Host
Just because you are not going to release an episode does not mean your feed has to be empty that week. Ask a podcaster friend if they would like to release an episode of your show. They could follow your format and your audience will receive a familiar episode that features the voice of a guest host. Another option is for you to 'share with permission' a similar episode of a friend's podcast with a one-minute introduction from you that says, "Hello loyal listener. As you know, I am taking a week off. I wanted to introduce you to a friend of mine named [Insert name here]. Here is an episode of their podcast titled, [insert name here] to keep you company until I return next week."
While you might be concerned about sharing another podcast on your feed, your audience will be happy for the bonus content until you return. This should not affect your podcast's statistics, if anything it will give your friend's show a boost.
Plan Ahead
Many podcasters double up their work the week before their break and create multiple episodes that week. They release their usual episode and then schedule the extra episode they recorded for when they are 'off.' Their listeners do not even know they took a break and episode consistency is maintained.
The problem with that is they usually work so hard the week before that the break only allows them to recoup from their prior week, and they do not return to production rested and relaxed. Use this only as a last resort, because this methodology does not provide you with the benefits you experienced during the spring breaks of your childhood.
Planned breaks allow mental and physical opportunities for you to recoup from the grind of creating consistent, dependable content. Consider when and how you should take breaks to stave off podcasting burnout. Then use a simple announcement, collaborations, or double up (only if necessary) and take your well-deserved break. This ultimately allows you to be more consistent and reliable for the long haul.
If you need a break from the production aspect of podcasting, keep in mind you can also enlist Blubrry's Professional Production services, that way you can focus solely on your content and sound your very best to boot.
____________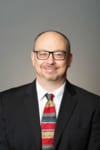 Troy Price is the co-founder of Front Porch Studio in Berea, Kentucky. He has been involved with podcasting for over a decade. Listen to his show Podcasting Tips from the Front Porch here.
Contact Troy by email at troy@frontporchstudios.com.