Podcast: Play in new window | Download (Duration: 42:56 — 59.0MB) | Embed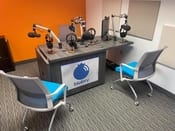 Podcast studios need adjustments and tuning up every once in a while, and definitely at least once every 15 months, which is what we did at the Blubrry studio. Todd made his first trip back to the Columbus office and not only fixed all of the mistakes MacKenzie made moving microphones, but gave it a nice cleaning.
Thanks for joining us on this episode of Podcast Insider. Looking to be a guest on the show? Let us know.
Recorded live from two well-separated and socially distanced podcast studios in northern and southern Michigan; here's Podcast Insider.
No live recording this week.
News:
Best Practice:
Stay positive and upbeat on your show. Be excited to be there.
Blubrry News:
The PowerPress webinar will be June 29th at 3:30pm EST. Sign up here.

Affiliate payments going out this week


Follow us on Social! We are active on Facebook, Twitter, Instagram and LinkedIn. Follow our Instagram at blubrry_podcasting to keep up with the most recent news, updates, podcast tips and trends as well as giveaways. We would love to connect with more members of the Blubrry family on social media and give you a shoutout. Also, once a month, we have the Podcaster of the Month to highlight one of our customers and their podcast. Let us know if you are interested in being a Podcaster of the Month.



Interview: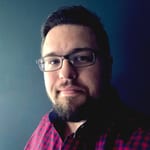 Meet the Team –  Dave Clements
Dave's podcast, Playing Games with Strangers 
Question(s) of the Week 
Question: From Facebook: Anyone podcast while they travel with a co-host in a different location? What software do you use?
Answer: Riverside.fm, Zoom (meeting software), Skype (with call recorder), or Streamyard. Bring a decent mic with you when you travel. Also, don't forget the headphones! Todd uses an ATR2100 USB microphone and Mike uses an SM58 with a Zoom H5 recorder as an audio interface. Those work with the above software to record.
______________
Be sure to follow or subscribe to the companion show to this one, Podcast Help Desk where Mike goes a little deeper into the geeky and techy side of podcasting. https://www.podcasthelpdesk.com
What are show notes anyway?
______________
If you have a question you would like us to answer on the show, drop an email to mike@blubrry.com (audio or text or even video if you want) and we may use it on the show.
The best place for support with any Blubrry product/service is our ticket system (https://blubrry.com/support/). Sending a ticket gives the whole team access to the question rather than direct emails or direct phone calls.
______________
Promo code INSIDER for a free month at Blubrry.com
Coming at you this week from Blubrry Studios in northern and southern Michigan. Produced by the Blubrry Pro-Production team.
Schedule a one-on-one with Todd (hosting customers only). Email

todd@blubrry.com




Schedule a tech checkup with Mike (hosting customers only). Email

mike@blubrry.com




Send us your podcast sticker and a self-addressed stamped envelope (SASE) and we will send you a Blubrry care package.
Our mailing address is:
Blubrry – MacKenzie
150 E. Campus View Blvd. #180
Columbus, Ohio 43235