Podcast: Play in new window | Download (Duration: 40:05 — 55.0MB) | Embed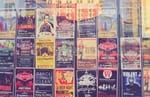 Advertising is a vital part of keeping the podcast industry alive, however, there are a few misconceptions about how advertising works concerning downloads and delivery. The Blubrry team clears up any confusion and clarifies how it works exactly.  Are you looking for Podcast Advertising for your show?
Thanks for joining us on this episode of Podcast Insider. Looking to be a guest on the show? Let us know.
Recorded live from two well-separated and socially distanced podcast studios in northern and southern Michigan; here's Podcast Insider.
News:
In an email to podcasters, Apple has set a new launch date for "Subscriptions" in Apple Podcasts, June 15th.



Dear Podcast Creator, 

We're pleased to share that Apple Podcasts Subscriptions and channels will launch worldwide on Tuesday, June 15. 

To prepare for launch, follow these tips so that your podcast subscriptions and channels shine:

Use artwork that is simple, recognizable, and legible.

Clearly communicate the benefits you are offering subscribers.

Ensure you are uploading enough subscriber-only audio to provide a premium experience.

Learn about subscription best practices, guidelines, and more at Apple Podcasts for Creators.
Best Practice:
Who owns your podcast? Some recommended reading here from Tom Webster.
Blubrry News:
Yet another PowerPress Update, some housecleaning and bug fixes –

PowerPress 8.6.6

. We're always improving!

If you would like to write for Podcast Insider, like Tara does, email

marketing@blubrry.com

. We especially would love to have some Blubrry podcasters write for us.


Podcast Movement is less than 2 months away! We will be there with some fun new stuff at our booth. Come see us!

You can also see us at Dragon Con,

NAB and She Podcasts.
Question of the Week:
Question: I have a show transcript. Now what?
Answer: Transcripts aren't good for SEO but those with context are. Often times transcripts contain too many filler words. We don't talk the same way we write (or read). DO NOT use a full transcript as your show notes (blog post). 
What I suggest is get the transcript and make it into a PDF or plain text file.  Upload that file to your media spot on your server and put a link to it in your blog post. PDFs are highly accessible for the visually impaired and are a good way for any hearing impaired people to read (more or less) what you say on your show.  This is not the same as captioning.
You can also put that URL in the transcript box in the post if you are using PowerPress.
Be sure to subscribe to the unofficial companion show to this one, Podcast Help Desk where Mike goes a little deeper into the geeky and techy side of podcasting.
This week, I talked to Dave Jones from the Podcast Index project. We clear up some things about PodPing and other podcasting stuff. A tad on the geeky side, but it was a lot of fun!
https://www.podcasthelpdesk.com
______________
If you have a question you would like us to answer on the show, drop an email to mike@blubrry.com  (Audio or text or even video if you want) and we may use it on the show.
The best place for support with any Blubrry products/services is our ticket system (https://blubrry.com/support/). Sending a ticket gives the whole team access to the question rather than direct emails or direct phone calls.
______________
Promo code INSIDER for a free month at Blubrry.com
Coming at you this week from Blubrry Studios in northern and southern Michigan. Produced by the Blubrry Pro-Production team.
Schedule a one-on-one with Todd (hosting customers only). Email 

todd@blubrry.com

Schedule a tech checkup with Mike (hosting customers only). Email 

mike@blubrry.com

Send us your podcast sticker and a self-address stamped envelope (SASE) and we will send you a Blubrry care package.
Our mailing address is:
Blubrry – MacKenzie
150 E. Campus View Blvd. #180
Columbus, Ohio 43235