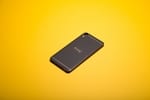 There is no doubt that podcasting is the fastest growing entertainment medium, with 55% of the American population having listened to at least one podcast and 68 million people listening to podcasts weekly. The proliferation of smartphone use is accelerating these figures exponentially.
As Facebook and Twitter remind me on a daily basis, young people are making and producing most of these podcasts (this writer included). When I launched my podcast and announced it on my social media platforms, I was touched by how many people listened and supported my show. Podcasting is a passive and active way people can support my work. Active in that they can find a way to listen to the show; and passive in that they can listen wherever and whenever they want to. They didn't have to shell out cash, drive a long distance, sit next to my personality-free roommate, or be forced into a two-drink minimum at a comedy club.
I was surprised to learn that my most active supporters were my older, out-of-town, family members who have the gift of ample free time. Aunts, uncles, distant relatives, teachers and other people in my hometown were thrilled that they could access the work I was doing, without having to be in the same place. However, the older among them responded with, "How do I get this thing you did? What is it exactly?"
Most people in this age group now have smartphones. However, many of them have no idea that there are multiple podcasting platforms available on their phone right now. After a short how-to text exchange, or phone call with some of my older loved ones, they were off and listening to my podcast. "Oh, THIS is what this podcasting thing is! It's so easy! And you're so funny!"
Adults in the boomer generation and their predecessors grew up listening to radio. It's a medium they are comfortable with and enjoy. Podcasting offers an even better experience for them than terrestrial radio because they can pause it, they have the power to choose when and where they listen, and they can join new communities. For a lot of retirees, finding new friends and people they can connect with is of great importance to not just their mental health, but their physical well- being.
In its infancy, podcasters and podcasting advertisers weren't focused on older listeners. It seemed like the majority of listeners were young people, which at the time was an obvious, and erroneous, conclusion. Once people on all sides of podcasting realized that older generations were just as interested in participating in this new media, and how it was a natural transition from radio, any podcast would be missing a huge opportunity if they didn't market to this demographic. Engaging and enrolling people with the gift of free time, free thought, and those yearning for human connection, should have the attention of all podcasters, big and small.
Admittedly, the idea of focusing on older listeners did not even enter my orbit when I started podcasting. Is the content I want to make of any interest to a person who's just enrolled in Medicare? Honestly, who am I to answer that? Maybe a grandmother doesn't want to listen to a podcast hosted by other grandmothers. Perhaps she wants to listen to a group of Gen-Xers complain about dating, or review B-movies. Maybe the thought of burning through another true crime podcast will make her excited to get out of bed — it allows her to actively participate in current conversations.
The point is, the podcasting world should be striving to connect with the fan base that already loves putting $5 in a Hallmark card. Just ask them to put that $5 in a Patreon account, and podcasting for boomers will be off and monetizing!
______________
Written by: Tara Jean O'Brien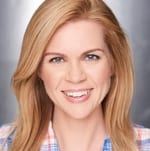 Tara Jean O'Brien has been a writer, actor, improviser, podcaster, and stand-up for nearly 800 years. When not producing, editing, and hosting her podcast, Single Vs. Married, or co-hosting, Cinema Craptaculus Presents: B-sides, she also writes on Medium and recently found a floor safe hidden in her coat closet.