Podcast: Play in new window | Download (Duration: 49:22 — 67.8MB) | Embed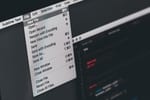 Not everything about podcasting is fun and creative; but it's useful to keep up on a handful of tips, for example, a podcast best practice: file naming conventions. Todd and Mike discussed what's currently going on at Amazon Prime and Apple, as well as something a little more simple, like how podcasting will save the open web.
And don't miss the interview in the middle with Teri Wellbrock and talking about her show, The Healing Place Podcast.
Thanks for joining us on this episode of Podcast Insider. Looking to be a guest on the show? Let us know.
Recorded live from two well-separated and socially distanced podcast studios in northern and southern Michigan; here's Podcast Insider.
News:
Best Practice:
File naming conventions – media files and artwork
Pick a naming convention for your media files and stick to it.


Example: Podcast Help Desk files are named phd001.mp3 and so on.  The number is to make sure the files are all named differently.

This show uses dates. Example: PCI-2021-6-3.mp3 will be the file name for this episode.

I've seen others use something like serial-s1e4.mp3 (for Serial Season 1, Episode 4)

Keep it consistent so YOU know how it works.

Only use numbers, letters, – (dash) or _ (underscore) in file names for anything on the web. Not just your media but artwork and other files that are downloadable.

Also, do not start or end a file name with anything but a letter or number.


No periods in the file name except for the extension (.mp3, .mp4, .m4a or .jpg).

We say this over and over, but PLEASE do not make your file names complicated or long. This does nothing for SEO and will clutter up your hard drive with crazy long names.

Do not do this: Indusrties4Now_Episode_1-L_industrie_4_0_n_est_pas_une_option_pour_l_e_conomie_Canadienne_mais_une_ne_cessite_la_crise_provoque_e_par_le_Covid_19_est_a_l_origine_de_plusieurs_changements_Quels_sont_les_de_fis_qui_attendent_le_secteur_Man_.mp3
Blubrry News:
Interview:
Teri Wellbrock -The Healing Place Podcast 
Question(s) of the Week 
Question: There are somewhere between 2 and 3 million podcasts out there.  Is it still worth getting into podcasting?
Answer: Yes! There are far less shows that are active. (we don't have exact numbers) Besides that, none of those millions of shows has YOU in it. As 2010, there were 129,864,880 books ever published, yet millions are published every year and people keep writing them and selling them. Podcasts are no different. If you have something you are passionate about and think that podcasting is the way to get it out there, then go for it. The water is warm, jump in!
Besides, it's a fun hobby if nothing else.
Connect with Teri here…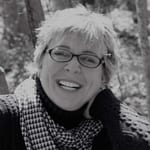 ______________
Be sure to subscribe to the unofficial companion show to this one, Podcast Help Desk where Mike goes a little deeper into the geeky and techy side of podcasting.
https://www.podcasthelpdesk.com
______________
If you have a question you would like us to answer on the show, drop an email to mike@blubrry.com  (Audio or text or even video if you want) and we may use it on the show.
The best place for support with any Blubrry products/services is our ticket system (https://blubrry.com/support/). Sending a ticket gives the whole team access to the question rather than direct emails or direct phone calls.
______________
Promo code INSIDER for a free month at Blubrry.com
Coming at you this week from Blubrry Studios in northern and southern Michigan. Produced by the Blubrry Pro-Production team.
Schedule a one-on-one with Todd (hosting customers only). Email 

todd@blubrry.com

Schedule a tech checkup with Mike (hosting customers only). Email 

mike@blubrry.com

Send us your podcast sticker and a self-address stamped envelope (SASE) and we will send you a Blubrry care package.
Our mailing address is:
Blubrry – MacKenzie
150 E. Campus View Blvd. #180
Columbus, Ohio 43235