Focus on Features is an ongoing series that explores the catalog of tools/services offered by Blubrry.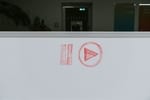 Most podcast consumption happens within apps like Apple Podcasts, Google Podcasts, and Spotify. But the core of your podcast distribution should always be your website. That includes having an attractive, intuitive, easy-to-use audio player that invites visitors to begin listening right there. Blubrry has a Podcast Player for that.

What it is: Blubrry's player is an embeddable audio player that can be used for playback of podcast episodes. The look of the player can be customized to match your show's branding, including show artwork and colors. It also has built-in subscribe buttons for syndication platforms like Apple Podcasts, Google Podcasts, TuneIn, and more.
How it works: The Blubrry Podcast Player is available to all Blubrry Media Hosting customers. The player can be embedded on any web platform that supports iframes, using embed codes that can be found in the Blubrry Podcaster Dashboard. The player can also be automatically displayed on WordPress sites using Blubrry's free PowerPress plugin.
What it isn't: The player is not a playlist player; it is a single-episode player only. The Blubrry Podcast Player is for playback of audio only; the player does not support video playback.
As a podcaster, it's best to serve your audience in as many places as possible. That includes your podcast website. Get the Blubrry Podcast Player and make it easy to start listening to your show right on the spot. P.S, our own show, Podcast Insider, uses the player on each episode featured on this blog.