Every Podcaster Should Use These 10 Marketing Tips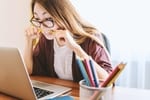 Podcasters should use marketing practices to grow their audience. Before we offer specific marketing tips and tricks, it may boost your own personal creativity if you know a few basic principles of all marketing efforts. Below are three things to keep in mind as you plan your marketing efforts.
Marketing efforts:
Are tailored for a specific group of people

Offer valuable content itself

Put the product or service in context

Think about your current podcast marketing efforts. What could you change to make your efforts consistent with these marketing principles?
Now, do you want to 'up' your podcast marketing game? Put these basic podcast marketing tips into practice and let us know your results!
Write a 60 second promo for your podcast with your ideal podcast listener in mind.


Focus more on their characteristics rather than everything your show offers.




Provide valuable content every time you appear on other podcasts, script or create an outline of what you definitely want to talk about on their show.


Offer value to the segment of their audience that would be an ideal listener for your show.




When you talk to people individually about your show, try to personalize the benefits of listening to your show.


Tell them that they can listen to your podcast and learn about new technology while driving or cleaning the house.




When you promote a new episode, promote the content of the episode.


Just sharing the title of the episode and saying that a 'new episode dropped' is not targeted enough.




Consider repurposing part of your podcast content into a 'How To' or 'Review' article or video.


Many blogs, newspapers, or YouTube Channels will share this content before talking to you specifically about your podcast.




When you speak to non-podcast listeners, speak as much about the benefits of podcasts in general as you do your show.


Some people still need a nudge to listen to their first podcast. You need to convince them that podcasts are awesome before you can convince them that your podcast is awesome.


Create promos that include listener feedback so that others can hear about your show from people like them.


Even though the promo is something you create, using other's voices in the promo allows for an added endorsement.




It is OK to pay so that your ads or promotional materials appear in front of your ideal podcast listeners.


Think about becoming a sponsor of live or virtual events that your ideal listener will attend. Also, think about paid social media ads with filters to target your ideal listener.




Include special links or codes in your promotional material to provide perceived value for listening to the promo.

Specific URLs or coupon codes also lets you measure the response to specific marketing campaigns.




Include your own personal bio and personality in your podcast's promotional materials.


Personalizing you (as host of the podcast) allows potential listeners you further put your podcast in context.



Blubrry wants you to succeed. We have included an entire section of Blubrry's Podcast Manual to Marketing. Learn more there!
____________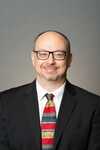 Troy Price is the co-founder of Front Porch Studio in Berea, Kentucky. He has been involved with podcasting for over a decade. Listen to his show Podcasting Tips from the Front Porch here.
Contact Troy by email at troy@frontporchstudios.com.