Podcast: Play in new window | Download (Duration: 18:07 — 24.9MB) | Embed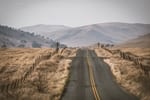 Off to a somewhat bumpy start, Apple and Spotify are going to offer premium aka paid for podcast subscriptions. Apple promised an update in their latest iOS that would feature new functionality for premium shows, however they're still having major directory issues at the moment. Spotify has announced their premium option for creators to make paid for content, but we haven't heard much more about when this will become widely available. And last but not least, Facebook is working on a podcast player. That's certainly not the last of all we talk about on today's episode.
Thanks for joining us on this episode of Podcast Insider. Looking to be a guest on the show? Let us know.
Recorded live from two well-separated and socially distanced podcast studios in northern and southern Michigan; here's Podcast Insider.
News:
Best Practice:
Show notes: Appearance in directories and apps
Each app or directory shows what they want from what you put in your show notes (blog post). There really isn't a way to control it to look exactly the same everywhere.

Not all apps show links or photos you put in the blog post

Write your show notes for Google

Blubrry News:
Question(s) of the Week 
Question: Is PowerPress compatible with Divi (theme and page builder)?
Answer: Yes, the Divi theme works with PowerPress, which is also true on 99.999% of WordPress themes. The Divi builder doesn't work well with RSS and therefore, doesn't work well with PowerPress or podcasting in general. One problem is show notes. 
Divi builder does not put the text in the right places for the podcasting apps to pick up correctly. There is also a bug in the builder that removes the enclosure from the feed for all but the last episode.
If you are going to use Divi, do not use Divi builder (or any other page builder) for your podcast posts. Revert to the stock WordPress editor, and use the builder for the rest of the pages and posts on the site.
______________
If you have a question you would like us to answer on the show, drop an email to mike@blubrry.com  (Audio or text or even video if you want) and we may use it on the show.
The best place for support with any Blubrry products/services is our ticket system (https://blubrry.com/support/)  Sending a ticket gives the whole team access to the question rather than direct emails or direct phone calls.
______________
Be sure to subscribe to the unofficial companion show to this one, Podcast Help Desk where Mike goes a little deeper into the geeky and techy side of podcasting.
https://www.podcasthelpdesk.com
______________
Promo code INSIDER for a free month at Blubrry.com
Coming at you this week from Blubrry Studios in northern and southern Michigan. Produced by the Blubrry Pro-Production team.
Schedule a one-on-one with Todd (hosting customers only). Email 

todd@blubrry.com

Schedule a tech checkup with Mike (hosting customers only). Email 

mike@blubrry.com

Send us your podcast sticker and a self-address stamped envelope (SASE) and we will send you a Blubrry care package.
Our mailing address is:
Blubrry – MacKenzie
150 E. Campus View Blvd. #180
Columbus, Ohio 43235