Podcast: Play in new window | Download (Duration: 27:22 — 37.6MB) | Embed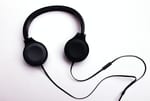 At the end of the day, a podcaster will be happy that they have listeners, regardless of where or how they are listening to their podcast. As a hosting provider, we wonder, how do you listen to podcasts and do podcast creators and hosts care where their audience listens?
News:
Best Practice:
Should you care where people listen to your podcast?
We know, this is more of a question than a best practice, we'd love to hear your opinion.
Should you promote a particular podcast listening app for your listeners?

Do you promote an app?


Are single show apps a good thing?
Have you checked out any of these apps?  https://podcastindex.org/apps
Blubrry News:
PowerPress 8.6 is finally out! This release adds a redesigned stats widget to the WordPress dashboard and a bunch of under the hood tweaks.


Blog post:

Traditional Marketing Practices That Will Work For Your Podcast by Troy Price.


If you want to write for Podcast Insider Blog, like Troy does, contact marketing@blubrry.com
Question(s) of the Week:
Question: I'm following (subscribed to) my own podcast in Apple Podcasts. It used to show up right away after I published. Now it takes several hours. What is going on?
Answer: Apple changed the way Apple Podcasts updates Followed (no longer Subscribed) podcast episodes. Used to be you were directly subscribed to the RSS feed. Now Apple's crawler has to update your listing on Apple Podcasts before the file will be delivered to you and your subscribers, it can take four to five hours or longer. There is nothing wrong with your feed or anything you are doing (or your podcast host is doing). It's the new way Apple does things.
______________
If you have a question you would like us to answer on the show, drop an email to mike@blubrry.com  (Audio or text or even video if you want) and we may use it on the show.
The best place for support with any Blubrry products/services is our ticket system (https://blubrry.com/support/). Sending a ticket gives the whole team access to the question rather than direct emails or direct phone calls.
______________
Be sure to subscribe to the unofficial companion show to this one, Podcast Help Desk where Mike goes a little deeper into the geeky and techy side of podcasting.
This week, going to start an experiment to find out how show notes are shown on all different apps and directories. Mike would love to hear what you see in your app for this upcoming episode, and a surprise announcement!
https://www.podcasthelpdesk.com
______________
Promo code INSIDER for a free month at Blubrry.com
Coming at you this week from Blubrry Studios in northern and southern Michigan. Produced by the Blubrry Pro-Production team.
Schedule a one-on-one with Todd (hosting customers only). Email 

todd@blubrry.com

Schedule a tech checkup with Mike (hosting customers only). Email 

mike@blubrry.com

Send us your podcast sticker and a self-address stamped envelope (SASE) and we will send you a Blubrry care package.
Our mailing address is:
Blubrry – MacKenzie
150 E. Campus View Blvd. #180
Columbus, Ohio 43235