Jewish History Matters – Jason Lustig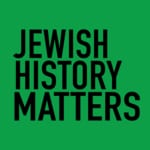 History is a never-ending topic, and that's a good thing for podcasts. With a show like Jewish History Matters, Jason is able to take matters into his own hands and really share his knowledge on a topic that he's not only passionate about but chosen to pursue in his career path as well. Get to know about him and show his below.
Thanks to Jason for participating this month!
Tell us about yourself!
I'm a professor of Jewish studies at the University of Texas at Austin, where I teach about Israel/Palestine, the Holocaust, and American Jewish history. In addition to producing and hosting the Jewish History Matters podcast, I am finishing up a book titled A Time to Gather: Archives and the Control of Jewish Culture, which will be published later this year.
What inspired you to do your own podcast?
I started my podcast in 2018, when I was living in Los Angeles and got a small grant from the Leve Center for Jewish Studies at UCLA. I had a two-hour commute (each way!) and I was listening to a lot of podcasts and thought, how hard would it be to start my own?
The truth is, I had been interested in podcasts for a while. I had even considered doing a podcast while I was in graduate school, but my focus had to be on my dissertation. Now, I returned to it because it seemed like an exciting way to talk with colleagues and friends about new work in Jewish studies and why it matters in a broad social and cultural context. I had been thinking deeply about how we communicate research to our students and colleagues, and I think it's so incredibly important these days to emphasize the ways that history matters to the world around us.
How do you prepare for an episode?
I publish episodes every two weeks during the academic year (20 per year), so I'm constantly looking for new topics. I keep up to date on books that are being published, and reach out to the author or the publisher to get a copy. After reading it, I put together a list of 8-10 topics for discussion that will let us use the book as a starting point for a wide ranging conversation about big issues in Jewish culture and beyond. Then we record the episode (these days using Riverside.fm) and I send the files to my editor.
What advice do you have for someone just starting out?
I'd recommend just getting started and seeing where it goes, experiment on the way rather than waiting to get your formula down perfect. There is such a low barrier to entry with podcasting. Sure, you can spend thousands of dollars on equipment or hire an editor (and many podcasts do develop this kind of infrastructure in order to make their project more manageable). But all you really need is your voice. Over time you can beef up your process. In the meantime, there are tremendous resources out there (many of them free!) that can help you learn about audio and the whole ecosystem. You don't need a big fancy studio to reach an audience. In this respect I think of podcasting as a throwback to an older era of the internet which was much more decentralized, less controlled by big social media platforms. There's nothing stopping anyone from developing something unique that can reach a specific niche.
Connect with Jason…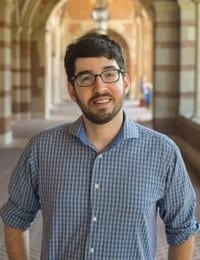 Interested in being featured as a podcaster of the month? Email MacKenzie@Blubrry.com.