Focus on Features is an ongoing series that explores the catalog of tools/services offered by Blubrry.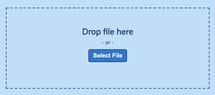 To publish a podcast, you need media files. Those media files need to live on the internet so they can be accessed by your audience. That's what Blubrry Podcast Hosting is for.
What it is: Blubrry Podcast Hosting does two different but equally important things. It gives you a place to store your show's media files and also provides distribution for those files to platforms like Apple Podcasts, Spotify, Google Podcasts, etc. Media files hosted with Blubrry can also be directly downloaded or streamed from your podcast website.
How it works: Sign up for a Blubrry Podcast Hosting subscription based on your show's needs and immediately start uploading media files and publishing podcast episodes. Blubrry Podcast Hosting is fully integrated with tools like Blubrry Publisher and Blubrry's PowerPress plugin. But Blubrry Podcast Hosting can be used with almost any podcast-publishing system.
What it isn't: Blubrry Podcast Hosting isn't for hosting website files. Nor is Blubrry Podcast Hosting designed for streaming live events.
Whether you're a brand new podcaster or have an existing show that needs a new home, Blubrry Podcast Hosting has you covered. Contact us today if you have any questions about what Blubrry Podcast Hosting can do for you!