Podcast: Play in new window | Download (Duration: 20:00 — 27.5MB) | Embed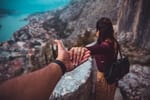 Podcasting is always changing, and that's certainly been the case this week. Starting out with a change in Apple Podcasts, changing the option from Subscribe to Follow. Multiple acquisitions are in the works and the yearly Infinite Dial results were presented earlier this week. Podcasts are growing in popularity, again.
Thanks for joining us on this episode of Podcast Insider. Looking to be a guest on the show? Let us know.
Recorded live from two well-separated and socially distanced podcast studios in northern and southern Michigan; here's Podcast Insider.
News:
Best Practice: What do you want your podcast to accomplish?
Set a goal for your podcast. What do you want out podcasting?


Are you podcasting for fun?

Are you podcasting to make money?

Are you podcasting to promote a business?

Are you podcasting to learn or be an expert in a subject? (both can be true at the same time).

Do you want to be famous?


There is no wrong answer. Just be clear on what you want to do.
Blubrry News:
Interview: Next week we'll have an interview with Jenny Wheeler and her show The Joys of Binge Reading
Question(s) of the Week:
Question: I want to rebrand my podcast. What are the steps needed to do that?
Answer: Here is a little checklist that will help you make sure you get it rebranded correctly.
Change the feed title.

Change the podcast artwork.

Change the feed description and the Apple descriptions to match the new name.

Change the website's domain name.

If you change the domain name on the site or move to a new site, do a 301 redirect of the RSS feed. (Leave the old domain/site up for at least 30 days with the redirect in place).

Give Apple and the other syndication points time to update the name/image; normally three days or so.


Spotify is different, you may have to change the feed address in Spotify if you moved the feed or contact your hosting provider to make the change.
______________
Be sure to subscribe to the companion show to this one, Podcast Help Desk where Mike goes a little deeper into the geeky and tech side of podcasting.
https://www.podcasthelpdesk.com
______________
Promo code INSIDER for a free month at Blubrry.com
Coming at you this week from Blubrry Studios in northern and southern Michigan. Produced by the Blubrry Pro-Production team.
Schedule a one-on-one with Todd (hosting customers only). Email 

todd@blubrry.com

Schedule a tech checkup with Mike (hosting customers only). Email 

mike@blubrry.com

Send us your podcast sticker and a self-address stamped envelope (SASE) and we will send you a Blubrry care package.
Our mailing address is:
Blubrry – MacKenzie
150 E. Campus View Blvd. #180
Columbus, Ohio 43235