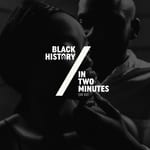 Picking a topic for podcaster of the month for February was a no-brainer. Of course we went with Black History month and discovered a show in our directory, titled Black History in Two Minutes…or so. After you've learned a bit here, go listen!
Thanks to Darrick for joining us this month.
Tell us about yourself!
My name is Darrick Angelone. I am an entertainment marketing executive from Los Angeles, California. My background is in talent management, live event production and digital communications and marketing.
What inspired you to do your own podcast?
Podcasting opens the door to a more personal relationship with the audience for our clients. It also allows for an unrestricted creative process. The shows we produce and distribute are what we hope to be vehicles of conversation and education. We've found an audience eager for knowledge and provide tools for those teaching so they can incorporate into their own lesson plans or discussions.
How do you prepare for an episode?
I am very blessed to be working with talent and production companies whom have a legacy for accurate and high quality story telling. Dr. Gates, McGee Media and Hidden Empire Film Group have proven themselves time and again of their ability to tell historical stories that capture the viewer until the very end. Many of the stories told by 'Black History in Two Minutes (or so)' are lacking from the American public education curriculum, at the very least we hope to be the starting point of greater conversations and research into the subjects.
What advice do you have for someone just starting out?
Do the work. Believe in yourself. Be flexible, your perfect formula many only be discovered by trial and error.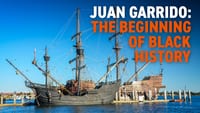 Connect with Darrick here…