Focus on Features is an ongoing series that explores the catalog of tools/services offered by Blubrry.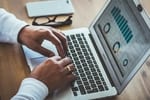 In a previous installment of Focus on Features, we looked at Blubrry Free Stats. If you're currently a Free Stats user and would like to gain further insight into how your show is consumed, you should consider upgrading to Blubrry Standard Stats.
What it is: Blubrry Standard Stats includes everything that's already available with Blubrry Free Stats, in addition to:
Client apps (all apps; Basic Stats is limited to top ten apps only)

Distribution

On-demand stats refresh; no waiting for totals to automatically update

Full world geographical data (Free Stats are limited to top ten countries only)


Trending reports and more
How it works: Blubrry Standard Stats is automatically included with all Blubrry Media Hosting subscriptions at no extra cost. Blubrry Free Stats users who'd like to upgrade to Blubrry Standard Stats can do so for $5/month. Click the Sign Up for Professional Statistics link within the Billing section of the Blubrry dashboard to get started.
What it isn't: Blubrry provides media-download statistics only. Blubrry Stats aren't for "feed hits" or "subscriber counts." Also, Blubrry values listener privacy and doesn't employ user tracking or attribution technology.
Download numbers might be the most important figure when it comes to podcast stats. But downloads don't provide the full picture of a show's audience. Check out Blubrry Standard Stats today and find out what you've been missing!