National Security Computer Day Considerations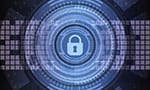 Ransomware, phishing scams and identity theft are always in the news. There are many cyber 'bad actors' who want to get money from you while you are online. At Blubrry, we value your security, and for that reason we would like to point out that today, Nov. 30, 2020, is National Computer Security Day (NCSD).
NCSD organizers recommend computer users take three actions today to boost their online security:

Reset all your passwords to strong passwords.

Update your spyware and malware protection software.


Encrypt and backup your data.
Those actions will benefit everyone. 
As a podcaster, you have additional responsibilities to consider. To maintain your listeners' security, choose a reputable podcast hosting company, such as Blubrry. Sadly, some companies make money from collecting the IP addresses of podcast listeners' devices. This shady practice puts your audiences at risk and is typically mentioned in a company's terms of service (TOS). Be sure to read the TOS closely before committing to a podcast hosting or measurement company. 
Also for security reasons, consider what information you share on your podcast. With a normal podcast that is syndicated through a regular RSS feed, you cannot control where your podcast goes after you release it. Be careful about sharing any personally identifying information on your show. An unscrupulous individual who listens to your show could pick up enough information from what you share to run an identity theft scam. Be careful!
There is another way you can protect what you share on your podcast. With Blubrry's Private Internal Podcasting, you can control who listens to your podcast: If you know exactly who is listening, you can craft your message exactly for them. This is a new, exciting, secure service that can be highly beneficial to your podcasting integrity and audience engagement.
Do you have any cyber practices that make you feel more secure? Please share your practices below and let everyone benefit from your experience. Thank you in advance for sharing!