Podcast: Play in new window | Download (Duration: 48:02 — 66.0MB) | Embed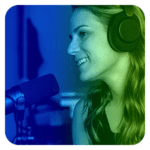 Oh, the noise, noise, noise, noise! If your environment is noisy, we have some tips today on how to set up your recording space. Todd and Mike talk about Rode's new Vlogger Kits, People Magazine's new daily podcast, who the largest advertiser in podcasting was last month and more.
Thank you to Jennifer for sitting down with Todd to talk about her show Fading Memories.
Thanks for joining us on this episode of Podcast Insider. Looking to be a guest on the show? Let us know.
Recorded live from two well-separated and socially distanced podcast studios in northern and southern Michigan; here's Podcast Insider.
News:
Best Practice: Improving your recording environment
Try to set up "your space" for recording.
Pick a quiet place (duh!).
Turn off/down any fan noise you can (computers, A/C units, fans, SUMP PUMPS!).
Try to put the computer on the backside of the microphone's pattern.
Soundproof the area (carpet, curtains, foam tiles, audio blankets or panels).
Record in a closet (lots of clothes hanging around mute the echoes).
Let your significant others know when you are recording and ask them to be quiet or be somewhere else for that time.
Blubrry News:
Be sure to take a look at our Instagram on Friday!  You could win something cool.   https://www.instagram.com/blubrry_podcasting/
We are off Thursday and Friday for Thanksgiving. We'll monitor support emails over the weekend.
We are looking for Blubrry Podcasters of the Month. Contact MacKenzie if you are interested in being in the running to be selected in 2021 (and you can be on THIS show).
Interview:  Fading Memories with Jennifer Fink
Question(s) of the Week:  
Question:  When I create an episode within Blubrry, I format the show notes with links and formatting. When the episode shows up in the Apple Podcasts app, it displays an unformatted version followed by a formatted version. Anyone know what's happening or how to fix it?
Answer: There are three tags that various apps use for "show notes."   <content:encoded> <description> and <itunes:summary>
Apple uses content encoded for formatted show notes. They use Description for the short preview that is seen if subscribed when looking at an episode. The iTunes Summary is used if neither of the other tags are in the RSS feed.  (Not really used in most cases.)
In Blubrry Publisher: Put the formatted show notes in the "Content" box.  Click on "Advanced Apple Settings" at the bottom of the episode editor and put the short description in the "RSS Description" box.
PowerPress: In the Reading menu of WordPress Settings (just plain settings in the sidebar), where it says "For each post in a feed, include" select "Full Text," save changes.
If you are using Classic Editor, in the post editor, click "Screen Options" and check the box for Summary. If you are using the Block editor, click the little three-dot icon in the upper right, select Settings, and make sure the Summary box is checked.
Then, when you do a post, type out your formatted show notes in the big text box, the main content area of the post. Put a summary (a few lines describing the episode) in the summary box.
NEW! If you have a question or feedback, click on the "Leave a Voicemail" tab on PodcastInsider.com.  Record your question and we may answer it on the show.

_____________
Promo code INSIDER for a free month at Blubrry.com
Coming at you this week from Blubrry Studios in northern and southern Michigan. Produced by the Blubrry Pro-Production team.
Schedule a one-on-one with Todd (hosting customers only). Email

todd@blubrry.com

Schedule a tech checkup with Mike (hosting customers only). Email

mike@blubrry.com

Send us your podcast sticker and a self-address stamped envelope (SASE) and we will send you a Blubrry care package.
Our mailing address is:
Blubrry – MacKenzie
150 E. Campus View Blvd. #180
Columbus, Ohio 43235