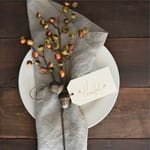 This week across the nation, people are stepping up their efforts to help others through these troubling times. In a year where we face so many stressors — not the least of which is how we have so little control over our 2020 holidays — it is a great time for us to demonstrate how we can choose to focus on giving. Thus, we are dedicating this post of the Podcast Insider blog to the incredible opportunity you have to give as a podcaster and how you can express what you are thankful for.
We know you are thankful for your audience. And that your audience is thankful for you because they regularly seek out your voice. They listen to what you have to say and they have a close connection with you.
In that spirit consider releasing a special podcast episode in the spirit of Thanksgiving. Share specific stories of who gave freely to you and how you are thankful for their gifts. Also, show your gratitude to your audience by calling individuals out by name for the good things they've told you or said about you over the years, or even for some helpful advice they've given you to improve your show. Maybe you know someone who listens to your show who is doing something special for others throughout the season, give them a shout out?  And ask your listeners to share their own thanksgiving stories. 
Also, feel free to not limit your Thanksgiving contributions to your podcasting efforts. The unique limitations that our current struggles provide several opportunities for meaningful giving. But do not take it from us at Blubrry, seek out local service providers in your community.
Arguably, those who know your community's needs at the holidays are those that strive to meet them all year round. Reach out to local shelters, churches, and food banks and ask what they need. However, be prepared for what they might say. You may be asked to:
Do grocery shopping for those homebound.

Give a financial donation.

Deliver boxed meals to the homeless

Rarely will they ask you to sign autographs.

Rarely will they ask you to Emcee an event.

Rarely will they ask you to do anything related to your podcasting skill set.

That does not mean that what you will be asked to do is any less rewarding than your most successful podcast episode? Probably not! 
Reader's Digest just shared a teacher's inspiring Thanksgiving story on its website. It is a wonderful retelling of what a teacher learned from one of her students about the holiday. The kicker in that story is how Ms. Klein realized she was an object of someone's thanksgiving and appreciation because of her acts of kindness. If you have ever been the object of someone's expressed appreciation you know, like Ms. Klein, the absolute sweetness of those words.
If you do create something Thanksgiving-related for your podcast or give to your community or even just share what you are thankful for, please use #podsgiving when promoting your episode. This way we can amplify each other's voices of thankfulness. Also, feel free to share some of the things you are thankful for this year below so we can all celebrate together.