Podcast: Play in new window | Download (Duration: 36:26 — 33.4MB) | Embed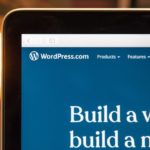 The time has finally come, Google Play Music Podcasts will be shut down in the upcoming weeks. We've heard news of this in the past, but it appears late summer, early fall will be it's last days. On this podcast, we say god riddance. Todd and Mike also chat about some upcoming virtual podcast events you don't want to miss such as Podfest and The Podcast Academy.
Blubrry is known for integrating with WordPress, and so we really went through some best hygiene practices with WordPress. Managing a website for years on end is no easy feat and we included some tips that people might miss over time.
And for our support chat this episode, we provide an update on a stats issue we had recently and more.
Thanks for joining us this episode of Podcast Insider. Looking to be a guest on the show? Let us know.
Recorded live from two well-separated and socially distant podcast studios in northern and southern Michigan; here's Podcast Insider.
News:
Google Podcasts Manager

is replacing Google Play Music Podcast Portal as the new home for your podcast listeners on Google. Starting in the next few weeks, you'll no longer be able to add new podcast shows through Podcast Portal. Later this year, access to Google Play Music Podcast Portal will be removed permanently.

The Podcast Academy is having an August Social event.  August 13th at 5pm Eastern.

Podcast Awards slate coming out soon. Nominations are over.


Podfest Global Summit

kicks off Monday, Aug. 10 and runs through the week, ending on Saturday the 15th. Todd joined the pre-event festivities yesterday.

Another way to play podcasts on Amazon Echo – via Pandora.

Zoom, the recording equipment company, has released a new recorder and microphone, the

Pod Trak P4

.

Kindergarteners listening to podcasts as part of their remote learning due to COVID.

Best Practice:
WordPress Hygiene 
Keep things updated (Plugins, WordPress and Themes)

Remove unused plugins or themes

Complicated passwords for logins

Do not use "admin" for a login

Limit logins plugin is a good idea

Set "new users" to Subscriber if you are going to allow people to create logins. (mostly no need for this "feature")

Blubrry News:
Bonus Best Practice:
Check your SD Cards for Cracks!
Interviews: Blubrry podcasters, let us interview you for the show! Tell your story of podcasting right here on Podcast Insider. Email Todd@blubrry.com, Mike@blubrry.com or MacKenzie@blubrry.com.
Support:
Stats reporting slow-down last weekend and early this week.   We had some maintenance on Friday that slowed down our stats reporting for a few days over the weekend.  Everything should be close to back to normal now.  No data was lost.



We still have not heard from Deezer about show submissions.


Be sure to set your email address in the Podcast Settings at Blubrry (feed Email)

ONLY IF YOU ARE NOT USING POWERPRESS

and host with Blubrry. Otherwise, we will get the emails to claim ownership of a show at Google and the notice when you are excepted into Apple Podcasts.


PowerPress *can* be used with any host.  But you have to still publish using PowerPress and not the embedded player from the host.  Otherwise, it makes it very hard to move to another host.

Google Podcasts Manager –

https://podcastsmanager.google.com

  You can claim your shows there.  If you need to add a new show, go there and give them your RSS feed.  It could speed up getting into Google Podcasts. Learn more here.
Promo code INSIDER for a free month at Blubrry.com
Coming at you this week from two very separate podcast studios in Michigan. Produced by the Blubrry Pro-Production team.
Schedule a one-on-one with Todd (hosting customers only) Email todd@blubrry.com
Schedule a tech checkup with Mike (hosting customers only) Email mike@blubrry.com
Send us your podcast sticker and a self-address stamped envelope (SASE) and we will send you a Blubrry care package.
Our mailing address is:
Blubrry – MacKenzie
150 E. Campus View Blvd. #180
Columbus, Ohio 43235