Podcast: Play in new window | Download (Duration: 58:51 — 80.8MB) | Embed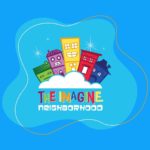 Todd's back and discussing an array of new podcasts and events happening, with co-host Mike. Ford has a new podcast as a retired Chicago radio personality, and we can't forget Michelle Obama's new "podcast" is now out!
Big news from some industry events, including switching to virtual, 2021 updates and speaking opportunities.
Thanks to Scotty Iseri for joining Mike to discuss his children's podcast. And for those that missed our PowerPress webinar recently, we've got a treat for you.
Thanks for joining us this episode of Podcast Insider. Looking to be a guest on the show? Let us know.
Recorded live from two well-separated and socially distant podcast studios in northern and southern Michigan; here's Podcast Insider.
News:
Ford has a podcast! Bring Back Bronco launches August 4th.


CES has made the switch to virtual for 2021. Still happening early January, they'll be moving everything to an online event, considering they're one of the largest events every year this is definitely the responsible course of action.



Retired Chicago radio personality, Steve Cochran goes to podcasting, Live From My Office.


Podcast Show

will be hosted in-person in London May 2021. They're expecting 6k attendees.


Deezer permanently features Black artists and podcasters

on their Black Culture Channel


Podcast Movement speakers:

Anyone can submit to speak at their virtual event, submissions must be submitted by Aug. 19.
Best Practice:
What to do when you get no feedback and your audience is growing slowly.
Blubrry News:
Catch a replay of our latest PowerPress webinar.  Currently on YouTube. We are working on a video channel for Podcast Insider that will include these types of videos as podcasts.

RIAA takedown notices are way up lately.

Podcast App Recommendations, the latest from our blog.
Interview:
Blubrry podcasters, let us interview you for the show! Tell your story of podcasting right here on Podcast Insider. Email Todd@blubrry.com, Mike@blubrry.com or MacKenzie@blubrry.com.
Support:
Upload quotas reset on the 1st of every month


How do you encode your mp3 files?

128kbps Stereo = 1mb per minute of audio

64kbps mono = ½ mb per minute

96kbps = .75 mb per minute

The WordPress Forum for PowerPress, Facebook, Twitter and other social media platforms are great! …And we love hearing from you, but any questions should be directed to our website where you can contact us directly. Such as blubrry.com/support or email

support@blubrry.com

.
Connect with Scotty here…
Promo code INSIDER for a free month at Blubrry.com
Coming at you this week from two very separate podcast studios in Michigan. Produced by the Blubrry Pro-Production team.
Schedule a one-on-one with Todd (hosting customers only) Email todd@blubrry.com
Schedule a tech checkup with Mike (hosting customers only) Email mike@blubrry.com
Send us your podcast sticker and a self-address stamped envelope (SASE) and we will send you a Blubrry care package.
Our mailing address is:
Blubrry – MacKenzie
150 E. Campus View Blvd. #180
Columbus, Ohio 43235