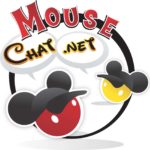 In our second installment of Podcast of the Month, we're focused on travel. Thanks to Steve and Mouse Chat for participating!
Mouse Chat – Steve Griswold and Lisa, Lauren, and Sharpie
Tell us about yourself!
We have been doing the Mouse Chat Podcast for almost 10 years now and have been with Blubrry the entire time. Mouse Chat started based on our love of Disney Parks (Disney World and Disneyland) and quickly grew into vacation advice for people looking for all sorts of quality vacations. We still cover mostly Disney Destinations, but also cover Universal Orlando Resort, Cruise Lines, all-inclusive resorts and top family vacation destinations.
We try to offer vacation advice on the majority of our episodes; our goal is for someone planning a vacation to come away with some new tips, tricks or piece of advice that saves them time or money on their vacation. If we've experienced a hidden gem on a vacation or a good or bad dining review, we share that with our listeners.
Mouse Chat was the No. 1 podcast on iTunes in 2016 for several months; iTunes overall, not just our category. During this time Blubrry really helped because our dedicated server I had set up for the podcast could not handle the traffic and kept going down. We moved the hosting to Blubrry and that saved us.
Our time as No. 1 on iTunes helped us gain a large listener base and even after people take their Disney vacation many continue to listen because they like the morning show feel of the round table discussion we offer on Mouse Chat.
With the last name Griswold, we built the National Lampoon's Vacation car that's in the 2015 Vacation movie that came out. So, we really love to vacation, road trip and share our experiences. Read here about building the car and the places we've gone.
What inspired you to do your own podcast?
Lisa and I used to work at Walt Disney World and started Pixie Vacations, a travel agency focused on Disney destinations, after we left. We started the Mouse Chat Podcast as a way to connect and share stories with our fellow Disney park fans. It's really nice to get together at least once a week and relax and talk with Lisa, Lauren and Sharpie about vacations. Especially now with COVID-19 going on it's nice to dream, plan and think about future trips and also know about what's going on at Universal Orlando Resort, Disney World and Disneyland, Royal Caribbean Cruise Lines and all-inclusive resorts, as some open back up and others plan for the future.
Lisa and Lauren from Mouse Chat have been back to Universal Orlando Resort and Walt Disney World for their park openings and said that the attention to detail, safety, and cleaning procedures are very impressive. We had 25 people at Universal Orlando Resort for a week when it recently opened and everyone in the group was very impressed with how the park is operating. One person said they feel safer at the parks than at their local grocery store. And it is true, in my opinion: both Disney and Universal have implemented and enforced wearing masks and other policies to offer the safest environment they can.
How do you prepare for an episode?
We do have a content calendar or list of bulleted show topics. With all of us traveling so much to different vacation destinations it's pretty easy to come up with different episodes. We also engage Mouse Chatters on our private Facebook group and sometimes do listener question shows to help them with their vacation questions. With our show being a round table discussion we don't have to do too much show prep. We record usually once a week and try and record two episodes if we can to get ahead of the game.
What advice do you have for someone just starting out?
For us, I think it's first about doing something you love. We did Mouse Chat for years with probably nobody listening, but we did it for fun. We didn't start the podcast to make money, sell ads or anything like that and still to this day our podcast is ad free and we cover all costs ourselves. That doesn't mean you have to follow the same model, but I would start a podcast on a topic you enjoy instead of one you think you'll be able to make money on.
Consistency is key. You have to put out at least one episode a week, and make sure you're publishing in all the apps. We really should do more but we just don't have the time.
When starting your podcast, make several episodes before publishing them. You should record four or five podcasts and then go live with your new podcast. If someone finds you they will have more than one show to listen to and then might subscribe to your podcast because they have more content to listen to.
Connect with Steve Griswold…