Podcast: Play in new window | Download (Duration: 54:02 — 49.5MB) | Embed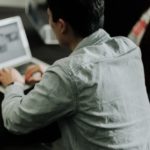 Show notes are an important part of publishing podcast episodes and creating an online presence for your content. This week two tech-minded team members – Mike and Shawn from the support team – discuss some show notes dos and don'ts when it comes to Blubrry services.
And we'll be seeing you online this year for Podcast Movement, instead of in person in Dallas. We've heard whispers of the New York Times partnering with Serial Productions, and now it's official. They chat about some other podcast news as well as what Blubrry has been up to – listen in and get more details in the latest newsletter.
Thanks for joining us this episode of Podcast Insider. Looking to be a guest on the show? Let us know.
Recorded live from two well-separated and socially distant podcast studios in northern Michigan and central coast California; here's Podcast Insider.
News:
Best Practice:
Show Notes – Part II
Recommended settings in WordPress using PowerPress for show notes

In the Reading menu of WordPress Settings, select "Full Text" for syndication feeds.

In the Post Editor (Classic) go to screen options and check the box for Summary.  In the Block Editor go to settings and check the box for Summary.


When you make your post include your fully formatted show notes (format IN WordPress, not cut and Paste from any word processor)  (content:encoded tag)

Put what you want as a short description of the episode in the Summary box that then shows (description tag).

Blubrry News:
The iOS app for Private Internal Podcasting is available, read about it here. 

Our monthly newsletter went out this week, check up on what we've been doing.

Podcasters of the Month – Mouse Chat – Steve Griswold and Lisa, Lauren, and Sharpie

Interview:
Blubrry podcasters, let us interview you for the show! Tell your story of podcasting right here on Podcast Insider. Email Todd@blubrry.com, Mike@blubrry.com or MacKenzie@blubrry.com.
Support:
Shawn's strategies for launching a new show

If there's a planned launch date in mind, give yourself plenty of lead time to get everything in place.

Launching a new podcast is rarely a "weekend project," especially for brand new podcasters (though, it can get easier with subsequent launches); give yourself adequate time to avoid going into panic mode.


Levelator (for Mac and maybe others) issues: It's currently causing some trouble on Apple Products for playback.  Make sure you are encoding your files correctly.

Mp3 format, 44.1khz sample rate (Or 48khz works too), 128kbps CBR bitrate is best.


If you are using WordPress and PowerPress for your podcast feed currently,  DO NOT move your site to another platform (Squarespace, Wix, etc) without first making arrangements for your podcast RSS feed. Your show will be gone if you move before you think about your show. Contact us for options! (BEFORE you move).
Promo code INSIDER for a free month at Blubrry.com
Coming at you this week from two very separate podcast studios in Michigan. Produced by the Blubrry Pro-Production team.
Schedule a one-on-one with Todd (hosting customers only) Email todd@blubrry.com
Schedule a tech checkup with Mike (hosting customers only) Email mike@blubrry.com
Send us your podcast sticker and a self-address stamped envelope (SASE) and we will send you a Blubrry care package.
Our mailing address is:
Blubrry – MacKenzie
150 E. Campus View Blvd. #180
Columbus, Ohio 43235