Podcast: Play in new window | Download (Duration: 1:01:34 — 56.4MB) | Embed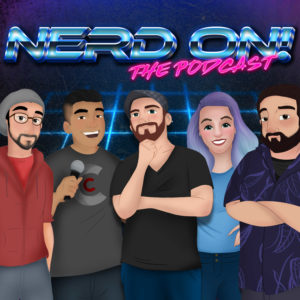 Lots of podcasting news to discuss, specifically well-known organizations making changes to their podcasting plans. Mike and Todd talk about some failed or difficult services at the moment and how best to deal with those challenges. Such as with Google, PodPress and Pandora and iHeart.
Thanks for joining us on this episode of Podcast Insider.
News:
Best Practice:  Lets Talk Marketing

Be where your audience is.
Attend one event a year in your subject area.
Blubrry News:
Our Next Best Tool contest is ending soon.
The Divi Theme version 4 upgrade is causing issues with PowerPress feeds (mostly missing episodes in the feed) to fix this only publish podcast posts without using the Divi builder to avoid the issue. Divi is working on a solution. You can also use the previous version of Divi theme until they get it fixed. Contact Elegant Themes support for help with this issue.
Reminder: The new TechPodcasts.com is live.
Interview:
Joshua Manley – Nerd On! The Podcast
Support:
Google Podcasts – Your link might not work, find your Google Podcasts link here: https://search.google.com/devtools/podcast/preview (do a google search for Google Podcasts Preview)
Feed Discovery Setting (this helps you get on Google Podcasts) in PowerPress.
Pandora and iHeart radio: They can be picky and it will take a while to get on them. We put the destination in PowerPress for those who are in those directories. No guarantees you will get into those directories.
If you're hosting with us, Spotify will accept you as long as your feed is technically good. (no M4A files) Pass thru coming.
Deezer, will accept you if your feed is technically good. No need to host with Blubrry but you must be listed in Blubrry and have claimed your show listing.
Anyone out there still using PodPress (a really old podcasting plugin for WordPress) needs to change to PowerPress (or something else I guess) right away. PodPress has been hacked. WordPress.org even says it's no longer available for download.
One-on-one video screen-sharing support: Yes, we do that! but only for paying customers. Our free products (stats, PowerPress without hosting and directory listings) are not eligible for that level of support. Our Support team will help you via our contact form (currently blubrry.com/contact/ ).
Promo code INSIDER for a free month at Blubrry.com
Coming to you from the New Media Studio in Southern Michigan and Mike Dell's World studio in Northern Michigan.
Contact Us:
todd@blubrry.com
mike@blubrry.com
mackenzie@blubrry.com