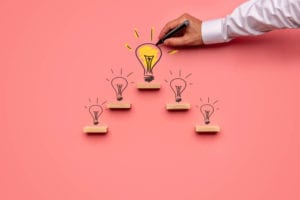 Want to help shape the future of podcasting? Maybe you've cobbled together a unique workaround, maybe you've always wondered why nobody had made a particular product or service. Well, now's your chance to make it a reality. This fall, Blubrry is giving you a chance to help us create the Next Best Podcasting Tool.
Here's how it works:
Create either a 1-4 minute audio file entry

or

a written entry. The entry needs to describe your idea, the problem(s) it solves, and why you think it's important to Blubrry and podcasting.

Read the terms

here

and upload your audio and/or written entry

here

between October 11th 2019 and 11:59PM Eastern on Friday, November 8th.

We'll choose a winner and notify them via email on Monday, November 11th. We'll also post the winner on our blog.

The winner will then get to work with Blubrry to make their idea a reality.
That's it. Pretty simple. Pretty awesome. What are you waiting for? Help Blubrry create the Next Best Podcast Tool.