Podcast: Play in new window | Download (Duration: 1:06:05 — 60.5MB) | Embed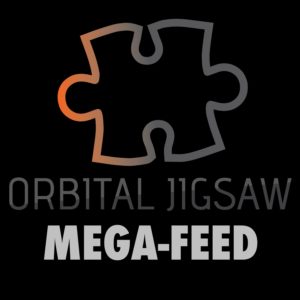 Nick Howell, shares his trials and tribulations of podcasting, and being involved in multiple shows. Since Todd is attending and speaking at Digital Hollywood, Angelo Mandato guest hosted this week. He's got lots of Blubrry information to share and information on podcasting growth. If you're planning on starting a show before the New Year, we highly recommend paying attention to the Apple portion of this episode as they take time off for the holidays.
Thanks for joining us on this episode of Podcast Insider.
News:
As of November 2019 63% of the worlds smartphones are Android. According to Scientia Mobile's Mobile Overview Report for Q3 2019.
Castbox.fm is the most popular app in Brazil!
Sony and the Onion are teaming up! For a new podcast, called The Tropical
Adobe demoed Automatic de-umming feature. Here's a video from Project SoundSeek.
Launch Control from Apple Podcasts is now available in Podcasts Connect.
Manage Show Launches

"You can now hide shows while being reviewed for approval. This way you can easily manage the launch of new shows directly from Podcasts Connect.

Simply select Hide Podcast after submitting it for review — this action will not impact or delay the feed's review process. When approved, you can then select Unhide Podcast and allow up to 24 hours for your show to become searchable on Apple Podcasts." – Apple Podcasts
Best Practice:
File name: simple is better for your media file names.
Blubrry News:
Podcast Network Plugin launches today! Read the press release.
Who is Angelo? CIO, co-founder and Lead Developer for Blubrry Podcasting / RawVoice Inc.
Blubrry PowerPress updates are moving along. Getting started is replacing Simple Mode in PowerPress (The support team approves!)
Interview:
Nick Howell – Orbital Jigsaw Network
Support:
Dreaded Apple Podcasts login loop has been solved.
Spotify stats: they're not the same as "podcast" stats.
Expanded phone support hours starting Monday, Nov 18. 9AM – 7PM Eastern Monday – Thursday. Expanded Phone hours for support starting Monday!  9a-7p eastern to Monday -Thursday and 9AM – 5PM Eastern Friday. Saturday hours will be coming soon. As always, you can contact support at blubrry.com/contact
Promo code INSIDER for a free month at Blubrry.com
Coming at you this week from the Convo by Design Studio in Columbus, Ohio and Mike Dell's World Studio in Traverse City, Michigan.
Contact Us:
todd@blubrry.com
mike@blubrry.com
mackenzie@blubrry.com