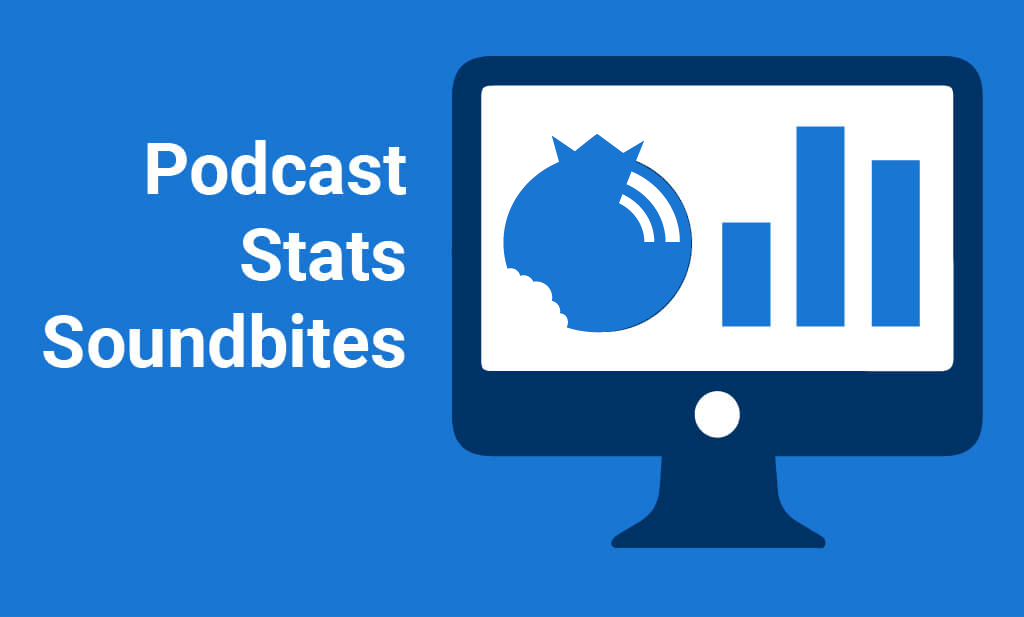 Podcast Stats Soundbite: A Prediction About Apple Podcasts
As part of our continuing series Podcast Stats Soundbites, this week we're going to take a look at a treasure trove of podcast media download statistics. Specifically, podcast download clients–Apple Podcasts, Spotify, Stitcher, etc.–some trends we see, and what that might mean for the podcasting space overall.
Podcast Stats Soundbite 1: Apple Podcasts Still Rules
Based on proprietary Blubrry Pro Podcast Stats data, Apple Podcasts, formerly known as iTunes Podcasts, is still the most used podcast download platform. In 2018 it was nearly 3x as large as the next nearest ecosystem (Google's various devices and apps), and nearly twice as large as Google, Stitcher, Microsoft, Spotify, and Amazon combined.
Podcast Stats Soundbite 2: Apple Is Cannibalizing Itself
From January 2018 through December 2018, Apple Podcasts consumption moved from iOS to WatchOS in a big way. From January through August, Blubrry Pro Podcast Stats data show that Apple Podcasts on iOS grew from ~45% market share to ~50% market share. From September through December, Apple podcasts decreased to ~27% market share. That's almost half. Where'd that market share go? Primarily Apple Watch, which grew from nothing to nearly 9% market share in that same period. What about the rest of that market share– where'd it go? Death by a thousand cuts. Everything from Stitcher (minor growth from 2.5% to 2.7%), to Spotify (grew from 0% to 1%), to CastBox.fm (which appears to be inversely correlated to Apple Podcasts: when Apple gains, CastBox.fm loses, and vice versa). As a market matures, it is common to see fragmentation as new entrants divide up existing market share. However, seeing such a precipitous drop by Apple Podcasts is not common.
Podcast Stats Soundbite 3: Apple Will Embrace Alexa
Based on the podcast stats data outlined above, we predict that Apple will create an Apple Podcasts Alexa skill as a way to hedge their podcast download market leader position. Amazon reportedly has 100 million Alexa enabled devices in the market. Among the primary use cases for these devices is listening to music and podcasts. So, just as Apple added Apple Music to the growing list of Alexa skills is 2018, it makes good sense, strategically, to have Apple Podcasts represented in this growing market. As an aside, while Google has more Google Assistant devices in the market, Google's phones and Android also compete directly with Apple's golden goose: iPhone.
—
Apple Podcasts is still huge, but it's losing market share to… Apple Watch and a bunch of (relatively) new entrants. So we're predicting that Apple's going to produce an Alexa skill for Apple Podcasts. Bold or blah? What do you think, and why?