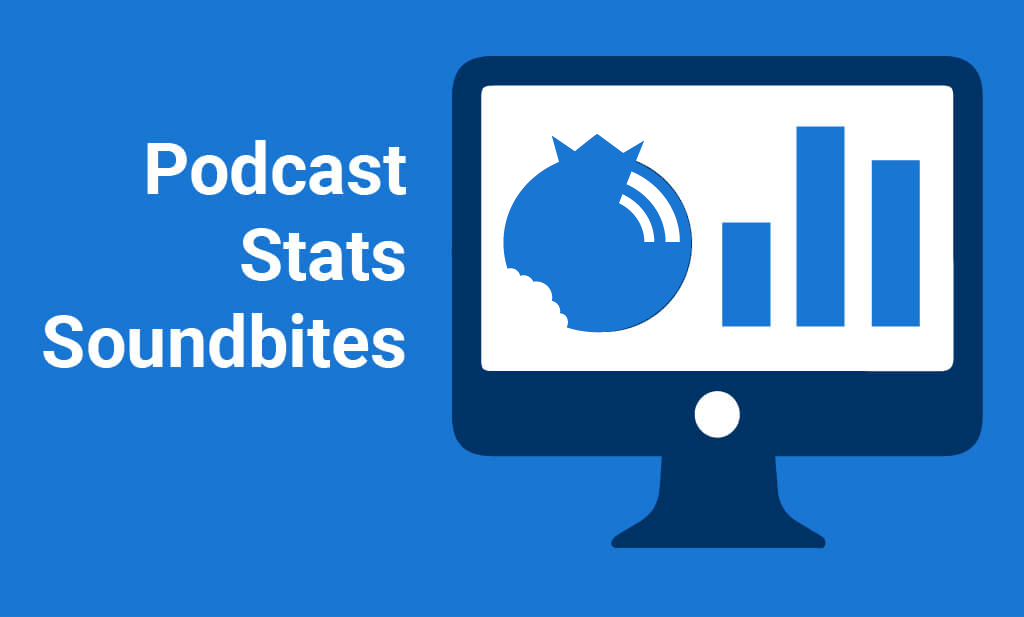 Podcast Stats Soundbite: 3 Surprising Stats about Religious Podcasts
Maybe podcasting is a modern continuation of the prophets, town criers, and sages of old (which is pretty dang cool, if you think about it). Maybe podcasting is yet another channel where we create self-selecting "filter bubbles" lacking any diversity in life experience or perspective (but there are things you can do to fix that.) Whatever category, whatever reason over the past decade or so Blubrry has had the great fortune to be home to hundreds of thousands of podcasters in our Podcast Directory and our Podcast Stats & Podcast Hosting platforms. This year, we're going to be focusing a bit on Podcast Statistics, making some predictions, and calling out what we believe are interesting factoids. We hope you'll come along on this journey with us find some interesting, useful factoids.
The Inevitable Disclaimer
Let's get this out of the way first: we are not here to promote one religion (or no religion) over another. This is simply looking at the production and consumption of religious-themed podcasts.
Podcast Stats Soundbite 1: Religious Podcasts Dominate
Of the 660,000+ podcasts in the Blubrry Podcast Directory, there are just over 92,000 podcasts in the Religious category. That's almost half again as many podcasts in the Religious category than the next largest category, Culture & Travel which has nearly 65,000. Religious podcasts account for nearly 15% of total podcasts.
Podcast Stats Soundbite 2: Religious Podcasts Listenership Has Grown at an Astronomical Rate
Over the past decade, Religious podcast listeners (as measured by downloads) has increased by 85%. On average. Per year. 85%. That's a phenomenal growth rate. Interesting side note: most of that enormous growth rate happened in 2015, when we saw a jump from roughly 110M downloads in Q4 2014 to nearly 680M estimated downloads in Q4 2015. If we remove that anomalous year, the growth rate still averages nearly 30% per year, which is nearly triple the average growth rate of all podcast estimated downloads.  
Podcast Stats Soundbite 3: Religious Podcasts Have Fewer Listeners Per Podcast
Ok. We've established Religious podcast have seen huge growth in both creation and listenership. But what about how many listeners each podcast can expect to attract? Well, Religious podcasts fall slightly below average on this measure. Religious podcasts attracted, on average, 8.75% fewer downloads per podcast (4,166 for religious podcasts vs. 4,565 for all categories) in Q4 over the past decade. This makes sense when you consider the massive number of religious podcasts that are created: it's fragmenting the listener base. 
Not only are Religious podcasts the largest category–by far–but they're also growing more quickly than average, both in terms of podcasts created and listeners (as measured by downloads). But they are slightly below the average number of listeners per podcast. Be sure to check back next week when we'll be discussing Apple vs. Amazon and making a fairly bold prediction for 2019.