Podcast: Play in new window | Download (Duration: 1:25:52 — 118.0MB) | Embed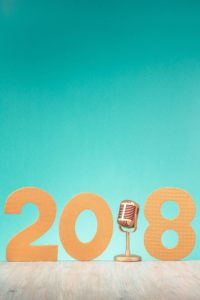 It's a new year and you should have new goals for the year. Due to taking some time off for the holidays – which gave MacKenzie some time to think of new goals for herself – the following episode is a re-run.
Past show notes from the episode release in September of 2017:
Back in September of 2015 MacKenzie was tasked with restarting Blubrry's show, the PowerPress Podcast. With consistent bi-weekly episodes, it's finally the two year anniversary of the show. The official date, birthday, whatever one wants to call it, is September 10th, 2015. Podcasting comes with highs and lows, regardless of how much support a podcaster has surrounding them. To help MacKenzie celebrate, she brought on Jane Ellen, a past guest to talk about what they've learned, experienced and changed over their time podcasting. Thanks everyone for listening and subscribing to the show for the past two years. Many good things to come!
Fan of PowerPress? Leave us a review here!
Show notes:
Glistening Particles – Take a listen to Jane Ellen's show about conversations with random acquaintances and more.
Old PowerPress episode with Jane – From October of 2016.
She Podcasts – For any female podcasts our there, join this group. It's full of great advise, conversations and ideas.
Editing – I was told Lynda.com is great for learning Audition.
Podcasters' Hangout, Podcast Community – There are more Facebook groups as well, search for them!
Columbus Podcaster's Meetup – We meet at the end of every month – in September we'll be talking about monetization.
16 Personalities – MacKenzie started to take the test again after this podcast, still didn't finish it.