Podcast: Play in new window | Download (Duration: 27:59 — 38.4MB) | Embed
Those annoying little podcast recording habits that can cost a podcaster their credibility.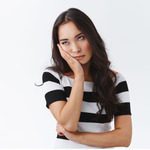 All three of us hosts on Podcast Insider are avid podcast listeners. There are things that annoy us – and I'm sure we are not alone. Here are a few things that really annoy us about podcasts we listen to. We'd love to hear what annoys you, too, or if you disagree with our angst.
Today's Hosts: Mike Dell, Todd Cochrane and MacKenzie Bennett
Here are our pet peeves while listening to a podcast.
Mike
Bad audio.
Audio that is inconsistent volume.
Host and guest at different levels of sound.
Ads that are too soft or too loud.
Inserted ads that seem out of place.
One podcast I listen to just because it's real good does this. An ad will come up mid-sentence and then after the ad, the sentence finishes. It's hard to follow.
When the host and co-host talk about something visual that they can see but you can not. Give your listeners a link or a place to find what you are talking about at the beginning of the subject so they can look if they are in a place where they can look.
"Remember they are listening!"
Unfocused topics.
Do a little show prep!
Going to a podcaster's website and getting a popup right off the bat. I don't know you yet so let me look at the site first before popping up something in my face.
Todd
When I am made to feel I am not being talked to aka not part of the audience.
Adult language in an inappropriate content setting.
Bad audio: respect your listeners.
MacKenzie
Cite your sources. I am a skeptic right off the bat.
Give me info in the show notes.
Inconsistent audio
Do your homework – ex: Smartless – same exact interview I've heard everywhere else, give me something new
I almost always hate live recordings: one that I enjoyed recently, Vibe Check with Saeed Jones, Zach Stafford and guest Penn Badgley because it was cut down, had a guest for only part of it and proper audience participation.
The audacity to include eating noises. Why?
Banter isn't as cute as some people think it is, sometimes it's just fighting and being rude to one another.
Pre-scripted sound bytes and 'mistakes'. Especially with the video component to the show – people aren't as great actors as they think they are. Be original.
Pro Tip: Have you asked your audience what their pain-points are concerning your podcast. If not, maybe you should.
---
The best place for support with any Blubrry product or service is our ticket system. Tickets give the whole team access vs. direct emails or calls.
Fill out our listener survey at surveys.blubrry.com/podcastinsider.
Hosting customers can schedule a one-on-one call with Todd or a tech checkup with Mike.

todd@blubrry.com and mike@blubrry.com