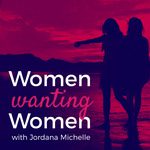 We're excited to feature a long-standing Blubrry podcaster, Jordana Michelle, and her show Women Wanting Women, where she interviews guests and gives her expert opinion on attracting lesbian love as a certified coach.
Read below to learn more about her show and listen later this month for her guest spot on Blubrry's show, Podcast Insider.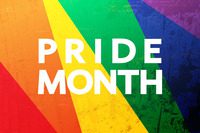 Why is podcasting personal and important to you?
I love podcasts and I listen to them all the time — while I'm cooking, cleaning, grocery shopping, driving, walking, etc. They give me the chance to learn new things, to eavesdrop on intelligent, wide-ranging conversations and to hear first-hand perspectives from smart people at the forefront of their fields.
I'm so grateful for the podcasts I subscribe to, and I try to make my own podcast as valuable to my audience as the ones I follow are to me.
How has podcasting motivated you in other areas of life?
My main job is practicing law. I have a law firm in New York City. And before I started my podcast, I used to feel very frustrated about my professional life. It felt like something was missing and that I was falling short of the kind of person I wanted to be. 
Having a podcast has given me the chance to create something that I love – something I would have wanted to listen to myself. Working regularly on this project lets me push myself to be better in ways that practicing law never did. But it has made me love my job as a lawyer more than ever before  because my professional life, as a whole, is now so much more satisfying.
Who will your podcast benefit?
My podcast is intended for a queer female audience. The purpose of the podcast is to offer advice for how women can become better versions of themselves. Since I am a dating, relationship and love coach, I focus a lot on interpersonal issues. I ask my guests to share tips on how to get along better with other women and how to be more attractive to other women, to help listeners either attract the partner they long for, or to help them build a deeper, more satisfying relationship with the partner they already have.
How do you approach finding and booking guests for your show and what do you look for in potential guests?
It's not easy to find good guests. I look for admirable women to interview, who my clients can respect. My main requirement is that guests offer a positive message with practical advice that can be universally applied, no matter where you live and no matter how much money you have.
I want my listeners in the Philippines and Saudi Arabia and Thailand and Myanmar and Turkey (etc.) to all be able to get just as much value out of every episode as the women listening in New York City. Some of my guests came from cold-emailing them. Some guests I connected with at live events. Other guests have been friends of mine.
What advice do you have for someone just starting out?
Production value matters. I carefully edit my episodes to take out "ums" and "likes" and pauses and fumbles, etc. I try to respect my audience's time and attention by removing any sounds that will distract, annoy or bore them.
Having an inspiring message also matters. I end every podcast with the same three lines, that I designed with the intention of being maximally hopeful to the kind of women who listen to my podcast. I took this lesson from Seth Godin and Marie Forleo, both of them teach about entrepreneurship. Seth Godin ends every podcast episode with the words "go make a ruckus" and Marie Forleo ends every episode with the words "stay on your game and keep going after your dreams because the world needs that special gift that only you have." Hearing it from them gives me the chills every time, because it's so motivational and encouraging for people in their target audience.
For anyone starting a new podcast, it's a good idea to consider developing an inspirational ending line like that. To do so, ask yourself: who are the people you are trying to reach? What are the things those people most want to have happen in their lives and what are the most encouraging words you can offer a person in that situation? If you end every podcast with that, your audience will feel the love.
---
Connect with Jordana…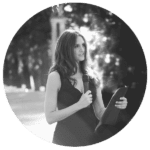 Looking to be a featured podcaster? Contact Blubrry, mackenzie@blubrry.com.